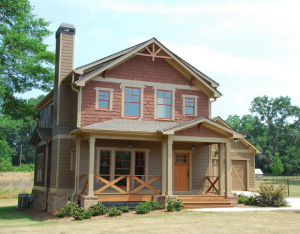 A beautiful chimney adds value and elegance to your home. Over time, your chimney may need repair due to weather, water damage, or regular wear-and-tear. There are several things that a masonry repair specialist can do to help restore and repair your chimney as well as ways that you can maintain your chimney.
Regular Chimney Cleaning
Does your chimney need regular cleaning? Major repairs and cleaning require the help of a masonry repair specialist, but there are many ways that you can help keep your chimney clean. Sweep out the entire chimney, from the fireplace to crown, at least once or twice a year. Try to clean the chimney before the busy winter season when the fireplace will be in use more often.
Remove any excess build-up of soot and creosote. Creosote build-up is a prime cause of fires as it is a very flammable substance. If you don't know how to clean your chimney or need help contact a professional service to inspect and clean your chimney.
Chimney Repair
Sometimes your chimney will have cracks, damaged mortar joints, rust or damage to the chimney crown. It is important to address these issues once you see them. Why? Small cracks and damage can easily lead to massive repairs and replacement, especially if water damage occurs. What else to look out for? Watch for any excess moisture, debris, or cracked tiles accumulating in your fireplace. This can indicate damage that needs immediate attention.
Chimney Replacement
Unfortunately, sometimes the damage is too great for a simple repair. If that is the case, then you may have to replace the entire chimney. While costly, replacing your chimney will add value to your home in the long term, providing you with a safe and beautiful fireplace and chimney. A professional contractor can give you an estimate for your chimney. For homeowners that hope to resell their home in the future, replacing a dilapidated chimney is just one way to enhance the overall beauty and curb appeal of the home.