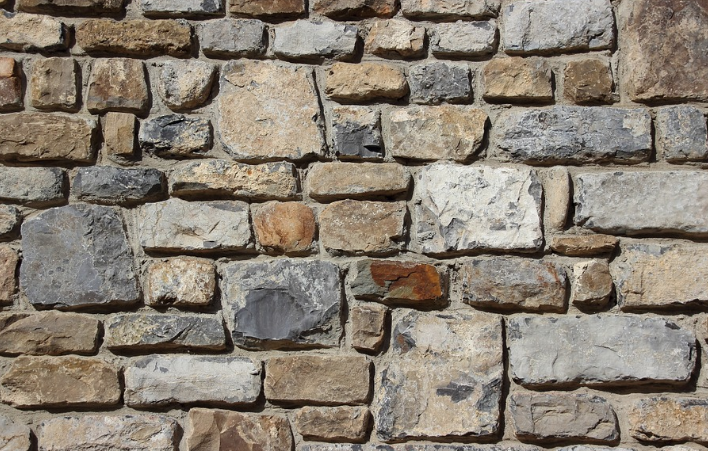 As a homeowner you need to understand masonry. Knowing the foundations of masonry will help you choose the right materials, masonry tools, and contractors when your home needs repairs. Learn the basics of masonry construction.
What is Masonry?
Structures that are built from units bound by mortar are masonry structures. Masonry comes in many materials. Know the different materials to use the correct masonry tools and construction for each project:
Brick
Stone
Marble
Granite
Travertine
Limestone
Cast Stone
Concrete Block
Glass Block
Stucco
Tile
Masonry remains the most popular building material for its durability and versatility. Masonry structures have survived the test of time, sometimes for centuries like the Great Wall of China and India's Taj Mahal. Builders use the material for both structural and non-structural projects. Because of their energy efficiency and aesthetic beauty, they remain a top building material in the 21st century.
Benefits of Masonry Construction
Why does masonry remain superior to other building materials? The bricks and stone increase the thermal mass of a structure. They are heat-resistant and provide additional fire protection and safety. They are resilient in hurricanes, tornadoes, and other natural disasters. Although masonry can be susceptible to the cold and is very heavy, it remains a reliable material that lasts.
Types of Masonry
Generally, there are two types of masonry work: solid masonry and veneer masonry. Solid masonry is free standing. Veneer masonry has aesthetic value. Both types of masonry can include brick, stone, concrete, and other materials. Walls, chimney, and foundation of a home often include brick, stone, or concrete. Masonry can also include aesthetic decorative work and reinforcing a structure.
When choosing the right type of materials, discuss options with a professional contractor. They will know the best materials for your project and materials.
Call our professionals today about your masonry project. Help us plan and restore your building. We are here to help you. Contact us with your project needs.