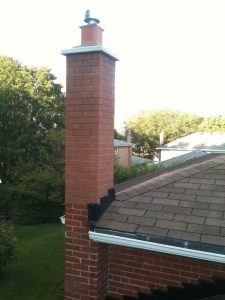 If you want to protect your investment and ensure that your home remains in excellent condition, you may wish to consider spending a little money on one of the masonry projects that we discuss in this article. If you are not sure which one would be most suitable for your property or whether any of them are really necessary at this point in time, please feel free to call and ask for our advice at any time. We will be more than happy to arrange a no-obligation inspection of your home so that we can give you our professional, unbiased opinion.
Repairing Masonry in Toronto: Call Your Local Experts
We can deal with any of the following repair & renovation tasks and if you are not sure whether they are necessary, we can, as mentioned above, inspect your property and let you know what we think. As a reputable local firm with plenty of loyal clients we never recommend having masonry work done unless it is absolutely necessary so you have nothing to worry about on that score.
Brick Cleaning – Dirty, stained bricks can make the exterior of your home look shabby and uncared for but there is no need to worry because with our brick cleaning service, you can restore your home to its former glory in no time at all. Before we start as new brick cleaning project, we always inspect the walls in question to make sure that the mortar is in a good state of repair. If this is not the case, our masonry Toronto repair team can repoint the joints before cleaning the bricks.
Parging – The covering of interior and exterior masonry bricks to protect them from the elements is something that we recommend doing on properties that have a few layers of exposed above-grade bricks below wooden or aluminum cladding. We use a special mortar mix for parging that guarantees first-class results.
Tuckpointing – Most mortar joints in brick walls only last for around 20 years or so before they need attention. We can remove the outer part of your crumbling mortar and replace it with a fresh layer that will not only make your home look instantly more attractive, it will also help to protect your walls from moisture damage in all seasons.
Chimney Repair – If your chimney has seen better days, our team can almost certainly repair it at very competitive rates. We have worked on a wide variety of projects involving the repair of masonry in Toronto but chimneys have to be at or near the top of the list as far as the frequency of client requests is concerned. Common problems with chimneys include damaged mortar, damage to the crown and cracked flue tiles.
Whether you have a specific project in mind concerning your masonry in Toronto or you would simply like us to give your house the once over, to make sure it is in good condition, please do not hesitate to call during business hours.