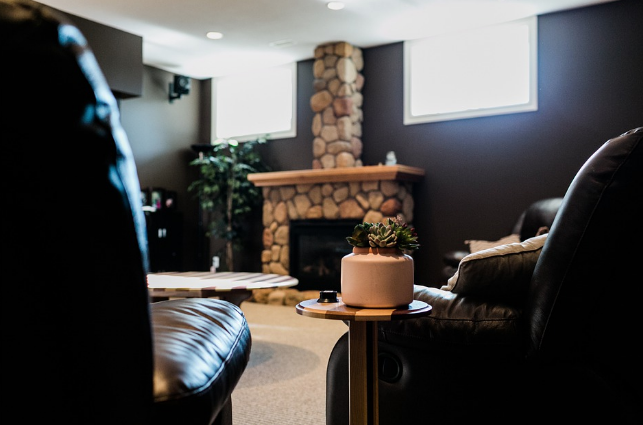 As the summer draws to an end homeowners need to consider chimney repair. Why? You want to feel confident when you use your fireplace and chimney this winter. Avoid wasting money on energy costs and save yourself the problem of a fire hazard by taking care of issues like spalling brick repair, chimney sweeping, and chimney inspection.
1 Masonry Repair
Repair serious chimney issues with tuckpointing. What is tuckpointing? Tuckpointing involves taking two different kinds of mortar to make a chimney look like new. Tuckpointing helps prevent fire and prevents issues like moisture causing damage. Other issues to consider are whether you need spelling brick repair or need to relining the chimney.
2 Chimney Cap
If you want to protect your home from moisture and debris, you need a chimney cap. However, a cracked chimney cap can cause serious water damage. Consistent water damage may result in structural damage to your chimney. Critters and birds can make a nest in your chimney. Avoid this problem by repairing your Chimney cap. The seasoned experts at Cummins Restoration offer professional chimney inspection you can trust.
3 Relining a Chimney
If you have a crack in the flue of the chimney you might have a very serious fire hazard. Modern flue liners allow gas and smoke to vent. A cracked liner spreads a fire easily. Clay liners can crack as well. You may want to consider installing stainless steel liners. If you suspect a crack in the flue, call the masonry experts at Commons restoration.
4 Chimney Inspection
Don't wait until the winter comes to repair the chimney. Protect your family and save energy when you repair your chimney.  Don't let a little problem grow into a major issue. Call Cummins Restoration today to inspect your chimney. We offer a wide variety of masonry services:
Tuckpointing
Chimney Repair
Chimney Inspection
Parging
Brick Repair
And so much more
Find out why we have been serving the Greater Toronto Area for decades. Homeowners trust us to provide high-quality workmanship and excellent customer service. Contact Cummins Restoration today.