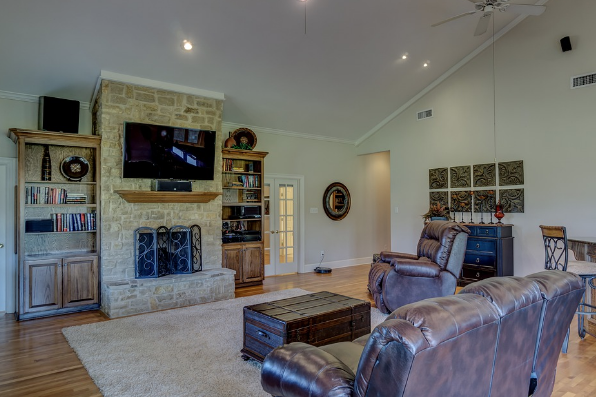 Your chimney keeps your family warm and comfortable throughout the winter months. The house chimney also adds aesthetic beauty and home value to your home. Install a quality chimney with durable materials to keep your family safe. There are several key types of chimneys, each serving a different function. Your chimney pulls unwanted gases and smoke from your home and ensures proper airflow in your home.
Masonry Chimney
A masonry chimney usually includes masonry fireplaces. The contractors build them using cement, mortar, blocks, stone, and bricks. The standard house chimney allows the smoke to go through the channel and out of the home. The bricks absorb heat, keeping the home warm. Masonry chimneys last for decades with regular maintenance and care.
Metal Construction
Metal chimneys do not have the same elegant looks as traditional masonry chimneys. They can be triple walled or double walled. They sometimes cost more than traditional chimneys. The extra insulation helps dissipate the heat.
Prefabricated Chimneys and Fireplaces
In contemporary modern construction, prefabricated chimneys are a new trend. Complete with elegant fireplaces and custom design, factory-built chimneys have more style options. Prefabricated chimneys and fireplaces often come as a set. If you have a fireplace that does not match the factory-made chimney, you may need another option. These types of chimneys and fireplaces do not last as long as traditional chimneys. They require more repair and replacement over time. There are a few different types of manufactured chimneys:
Double Walled Chimneys
Air-Insulated Chimneys
Combination Chimneys
Air-Cooled Chimneys
Fireplace Insert Chimney Styles
The insert chimney has a special insert. They are often fit to open masonry fireplaces. They can be used with wood stoves. They can be installed with a masonry fireplace, then connected to the flue.
Freestanding Stove Chimneys and Wood Stove Chimneys
Another popular option involves installing a freestanding stove chimney. They can be built with masonry or pre-fabricated. Wood burning stove chimneys have a rich old tradition spanning over a century.
Speak with the experienced professionals at Cummins Restoration about the ideal chimney type for your home. We are the premier chimney repair and installer in the region. We offer a wide variety of services from chimney replacement and repair to tuckpointing. Set up an in-home consultation with our friendly staff. Contact us today. We will be happy to help you.