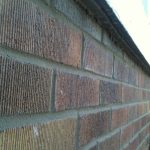 Whilst low quotations for masonry work in Toronto can be very appealing to cost-conscious homeowners and businesses, they are not always as attractive as they might first appear. Some contractors are only able to offer cheap masonry services because they have cut their running costs to a minimum. There is nothing wrong with this in principle but if liability insurance was one of the victims of their cost-cutting exercise, you might want to think twice about hiring them
5 Reasons to Avoid Masonry Contractors in Toronto without Insurance
If you want to know exactly why you should not use the services of uninsured contractors, take a look at the five reasons below.
Your Home Will be at Risk – A company that has no insurance will not be able to cover the cost of repairing your home in the event that they inadvertently damage it. Given the serious nature of the type of work that masonry contractors in Toronto and elsewhere often undertake, comprehensive insurance is a must.
You Could Be Liable for Injured Workers – If a contractor's employee is injured whilst working on your property, their insurance should cover the cost of any compensation. However, with no insurance policy, you could be sued for damages by the worker in question.
Building Code Problems – A contractor in Toronto who is uninsured is most likely unlicensed too, which means they probably aren't familiar with local building regulations. As the homeowner, it is you who would have to foot the bill for alterations if the local authorities object to any work done by your contractor.
Bad Workmanship – There may well be some uninsured contractors whose work is of a high quality but the odds are that a firm with no insurance is likely to be sloppier in their approach to work than a firm with full cover.
Lawsuits from Injured Guests – A guest of yours being injured by falling masonry while contractors are working on your home may be an unlikely occurrence, but it is a possibility and one that would be covered by their insurance policy, if they had one. If not, it's you that will have to pay compensation once again.
As you can see, you should always hire an insured masonry contractor in Toronto because the alternative is fraught with danger. Cummins Restorations is fully licensed and insured, so you can hire us with complete confidence.