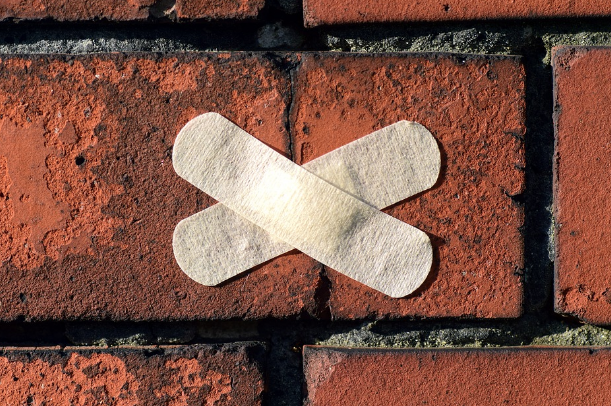 Do you need to repair your home's masonry? How can you tell if you need cracked brick repair? What signs should you be looking for? Many masonry issues result from natural settlement. The soil around your home loses strength over time. The building foundation alignment depends on the pressure of the earth around it. When soil shifts, it creates stress on the foundation. The brick then cracks or breaks, causing serious structural issues.
Many problems result in damaged brick. Some signs that you need repair include:
Bowed Brick – Moisture warps the concrete causes the bricks to push out. A mason will remove any affected bricks after inspection. They may need to rebuild your outer wall to help with the structural integrity of your home.
Vertical Corner Cracks – A vertical results from natural settling. Your mason will be able to repair this with an epoxy injection. This will fill the crack and prevent any moisture from entering the home.
Spalling – What is spalling? A corroding shelf angle can chip at the brick. The mason will inspect your home and determine if the shelf angle has been corroded. If it has, expect lengthy repair.
Staining and Efflorescence – You will see soluble salt exiting the pores. These stains have a common cause like moisture and dew. Pressure cleaning will remove the stain at the earliest stages. If left longer, your mason will use special chemicals to remove the stains.
Compacted Bricks – Compacted bricks lose shape over time. They may be cracked, chipped, or bowed. Moisture can enter the spaces between the bricks. A mason will replace any affected bricks as well as recommend underpinning. This helps strengthen your foundation.
Deteriorated Mortar – Repointing and tuckpointing will address weakened foundations due to mortar deterioration.
Contact Cummins Restoration
Contact the masonry professionals at Cummins Restoration. We offer quality workmanship at an affordable price for every homeowner. Don't wait until your home has structural damage. Instead, call our friendly staff today with your questions. We offer an inspection and services like brick repair, masonry, parging, tuckpointing, and more. Call us today.