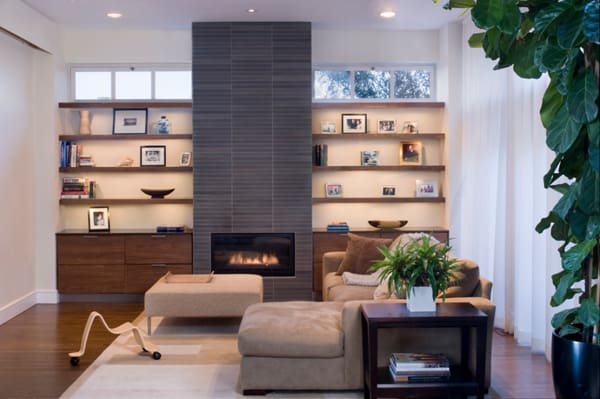 Having a fireplace and chimney is both a privilege, and a huge responsibility on the homeowner. Lack of proper care and maintenance can not only be expensive to repair, but can also lead to devastating fires. Luckily, there are plenty of actions you can take to preserve the life of your chimney, and keep your fireplace operating safely. Tuckpointing is one such procedure that has a plethora of benefits for your chimney. 
Tuckpointing Is Cheaper Than Rebuilding
If you've never had the pleasure of undertaking a full chimney rebuild, you can rest assured it's not something you want to experience. Unfortunate circumstances, such as bad weather or an unforeseen accident, may have left you no choice. Otherwise, the culprit was likely an omission of routine maintenance. By incorporating annual chimney sweeping, powerwashing, and tuckpointing into your maintenance routine, you can avoid a chimney rebuild for a long time.
Tuckpointing Can Help Repel Moisture
Fire and water simply don't go together. Unfortunately, when mortar starts to dry and crack over time, it creates tiny spaces for water to start to force its way in. Once the water has penetrated the chimney, it's nearly impossible to stop it without doing repairs. Tuckpointing can help prevent such problems from occurring.
Tuckpointing Raises Your Home's Value
Anything that is going to make your home safer, more efficient, and look better is going to add to the value of a listing. Newer masonry work is going to be one of the first things that stands out to potential buyers. If you want more out of your home when you sell it, tuckpointing may be exactly what you require.
Tuckpointing will not prevent you from your annual chimney sweeping, but it will make sure your chimney looks good, works well, and stands the test of mother nature for another year. Don't wait until it's too late! Keep your home and family safe with a professional chimney repair by our qualified team. Contact us today at (416) 992-7965 or cumminsrestoration@rogers.com.