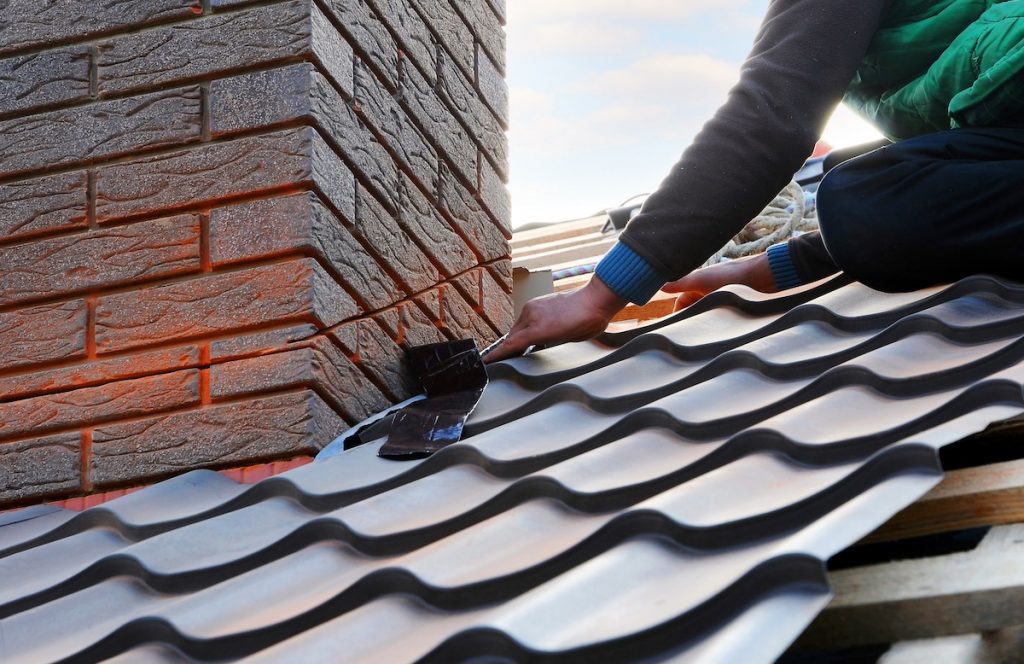 The short answer: yes! Chimney leaks are actually a common occurrence, and there are many reasons why your chimney may be leaking. In this article we'll cover some of the most common causes for these leaks and how you can fix them so your fireplace won't miss a beat this Fall and Winter.
Your Chimney Has No Cover
One of the biggest causes for leaking chimneys is that you don't have anything covering the top. With no chase cover, crown, cap or damper, your chimney has no way of preventing rain or snow from entering it. This also gives birds and other animals a free passageway into your home. It only makes sense to have a chimney cover.
Damaged Chimney Crown or Chase Cover
Your chimney crown is the concrete slab that protects your chimney from the weather. Over time, the concrete can become brittle and crack. Fixing chimney leaks caused by a damaged chimney crown can be repaired by filling the cracks or completely replacing the crown. If your home still has the original chase cover on it, chances are it's rusted and cracked over time. In such a case, you should replace it as soon as possible with a stainless steel, copper or aluminum chase cover to make sure it never rusts again.
Worn Out Brick and Mortar Joints
The most vulnerable area of your chimney would be the brick and mortar joints. These joints undergo a lot of stress from excessive exposure, positioning them with a high risk of becoming damaged and splitting. This splitting can allow water to leak into the chimney. When the joints get damaged and split, chimney leaks become a common problem. Be sure to remedy the issue right away to preserve your chimney's integrity.
Faulty Flashing
Your chimney flashing is the area where your chimney comes through the roof and prevents moisture or other debris from getting lodged between the chimney and roof. Flashing is usually aluminum that has been sealed down with tar or another waterproof sealant. The sealant erodes over time, creating an entryway for water. It's important to get any damaged flashing repaired right away, as this threatens both your roof and home if not taken care of.
Notice a leak in your chimney? Don't wait! Contact one of our team members today so we can get you back in order before the season.