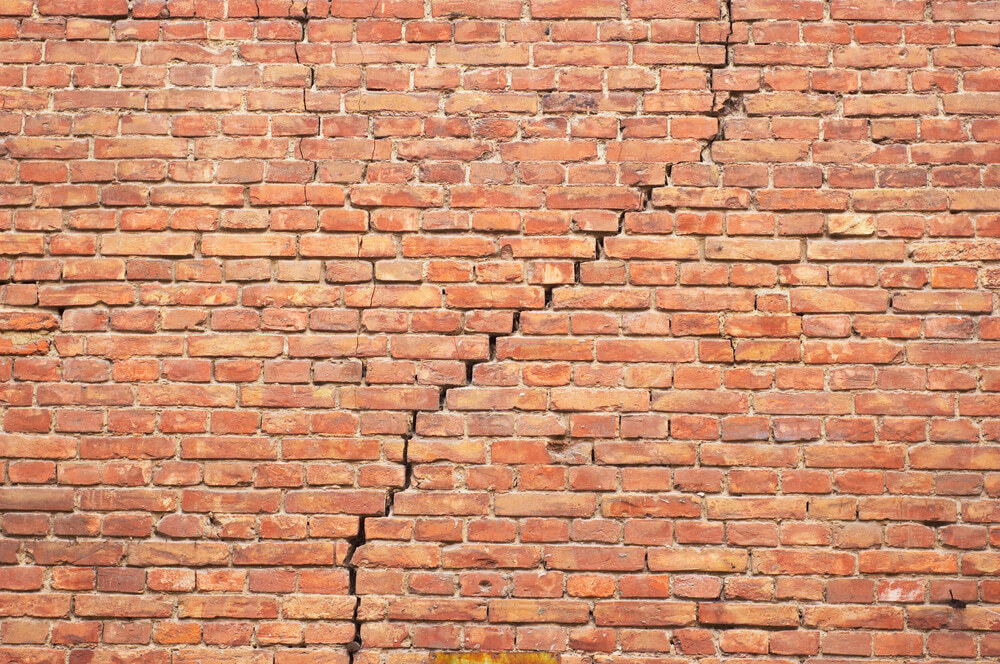 Cracking bricks? Cummins Restorations is here to help! In this article we will take a closer look at what causes bricks to crack, if and how damaged bricks can be repaired, and tips for maintaining the longevity of your brick wall, chimney, or other structure. 
There are several reasons your bricks may be cracking. The most common cause is when moisture has infiltrated the bricks after a cold winter season, causing hairline cracks or the appearance that the brick has lost it's facing. Common areas to see this phenomenon include stone or concrete window sills, or any other area that has connecting mortar joints. Other, and sometimes more serious causes of cracked bricks, include internal or external pressure, thermal expansion, foliage growing through the bricks, or shifts in foundation.
Preventing damaged bricks starts at the beginning of the construction process. The foundation should be properly constructed to avoid uneven settling, and connectors and thermal expansion joints should be properly installed. While it may seem productive to fill the cracks yourself, if you do not know the underlying cause of the crack in the first place the damage could continue to expand.
How will you know if the damage is foundational or not? Take a look at the cracks! Horizontal and vertical cracks spanning multiple bricks can signal an issue with the foundation. Cracks on one or just a few bricks? Great news – bricks and mortar can easily be removed and replaced with similar or matching materials that will restore the stability and aesthetics of your structure! So yes – for the most part, damaged bricks CAN be repaired.
Bricks provide durability over many decades, as well as adding character and history to a home or building, so it is important to take care of them! Be sure to hire a qualified brick mason with ample experience, proper insurance, and high quality materials to undertake any restorative work on your structure.
Have you noticed cracking in your bricks? Call Cummins Restorations at (416) 992-7965 for brick repair in Toronto today!