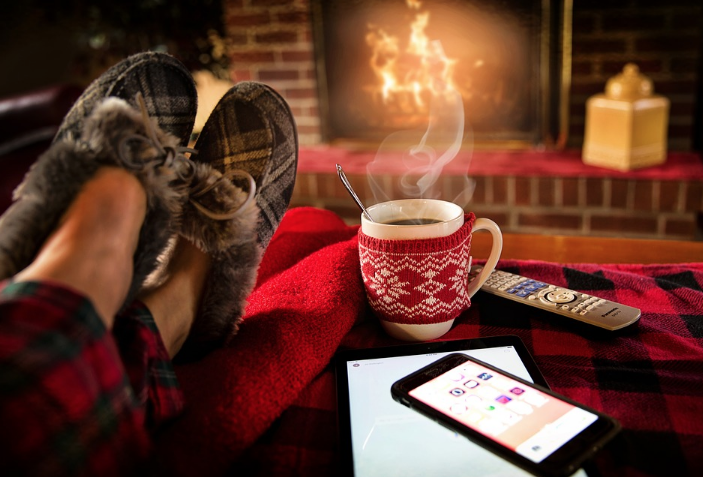 Chimneys provide heat and a sense of comfort to your home, especially during the cold months. But, before you start burning your wood or gas fireplace this year, it may be time for scheduled chimney cleaning. Even if you have not used the chimney much this year, it's recommended to get an inspection once a year. Yearly inspections allow our experts to determine if the chimney needs a full sweep or not. Further cleaning may be necessary depending on use and the state of attached ventilation systems. 
Why Sweep My Chimney Every Year?
A chimney sweep cleans, unblocks, and reduces built-up materials in your chimney. Whether your chimney is regularly or rarely used, some issues develop over time. If the chimney has heavy use, the build-up of hazardous material and soot is common. If it never gets used, there is the potential of animals getting in it and leaving behind debris.
Creosote Build-Up
One of the most important materials to be cleaned is creosote— a highly flammable coal tar. Creosote builds up with the burning of wood in a chimney. Depending on the type of wood used, it can build up faster and affect the functionality of the chimney. This tar build-up is a fire hazard, and it can cause severe damage to a chimney, and a house, if it isn't cleaned properly. It doesn't take much creosote to increase risk and reduce the draw and efficiency of your fireplace.
Soot Build-Up
Soot is a black or dark brown powder that coats the inside of a chimney after the burning of wood, much like creosote. If the build-up is more than 1/8″, the chimney needs sweeping, or it's a fire hazard. Soot can also be dangerous for residents' lungs if they are breathing in large amounts of the substance.
Animals & Debris
If the chimney has not been in use for most of the year, birds, raccoons, or other small animals may have used it. It's not uncommon for animals to enter a chimney and leave debris or nesting material. Throughout the year, wind can also blow loose leaves and small branches into exposed chimney openings. If not removed, the flue or chimney chamber can become clogged, and the chimney would be unsafe for use.
Regular inspections on your chimney are essential to maintain safe use. If neglected, the risk of an unnecessary fire or damage to your chimney is much higher. Avoid larger issues and repairs down the road by keeping your chimney system up to date and clean before the burning season.
The Bottom Line
When you need chimney experts for an inspection or repair to your chimney, call Cummins Restoration. Our team of friendly staff can answer any questions you have. Our masons are trusted in the Greater Toronto Area to handle any chimney issue you may have. Schedule an appointment with us today for any masonry work or inspections and ensure a safe chimney for the cold winter months ahead!