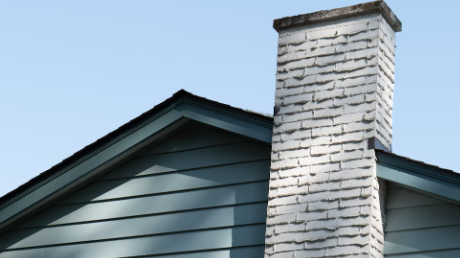 As a homeowner in the vibrant city of Toronto, you know that maintaining the beauty and safety of your property is of utmost importance. While adding character and charm to your home, your chimney requires regular attention to ensure its structural integrity and aesthetic appeal. Over time, weather, wear and tear, and the passage of seasons can take a toll on your chimney. Engaging in timely chimney repair services restores its elegance and ensures the safety of your family and property. Let's explore why chimney repair is a crucial consideration for homeowners in Toronto.
Preserve the Historic Charm
Toronto boasts a rich history and diverse architectural styles, many featuring beautifully crafted chimneys. If your home is part of this historical tapestry, maintaining the authenticity of your chimney is essential. Chimney repair services can restore your chimney's original design and elegance, seamlessly blending it with the rest of your home's aesthetics. 
You can preserve the charm that makes your home unique by addressing issues such as crumbling mortar, cracks, and discoloration.
Ensure Structural Integrity
A well-maintained chimney not only adds visual appeal but also contributes to the overall structural stability of your home. Damaged chimneys can pose significant risks, such as water leaks, mold growth, and structural collapse.
Harsh weather conditions in Toronto, including freezing temperatures and heavy snowfall, can accelerate the deterioration of your chimney. Timely repairs prevent further damage and safeguard your property against potential hazards.
Protect Against Water Damage
Toronto's climate is known for its varying weather patterns, including frequent rain and snowfall. This makes water damage a pressing concern for homeowners. A deteriorated chimney is susceptible to water infiltration, which can result in extensive damage to the chimney itself and the surrounding masonry.
By addressing issues like deteriorating mortar and cracked bricks through chimney repair, you create a strong defense against water intrusion, ensuring the longevity of your chimney and the structural integrity of your home.
Increase Energy Efficiency
A functional chimney plays a role in maintaining your home's energy efficiency. Leaks, cracks, and damaged flues can cause drafts, allowing warm air to escape during the colder months and cool air to seep in during the warmer months. This impacts your comfort and leads to increased energy consumption and higher utility bills. Professional chimney repair seals gaps, insulates your chimney, and improves the overall energy efficiency of your home.
Compliance with Safety Regulations
Chimney systems in Toronto must adhere to safety regulations outlined by local building codes. Neglecting chimney repair can result in violations of these codes, which could lead to legal consequences and potential fines. Hiring a professional chimney repair service ensures that your chimney is not only safe for use but also compliant with city regulations.
Choosing the Right Chimney Repair Professional
When it comes to chimney repair, entrusting the job to a skilled and reputable professional is crucial. Toronto homeowners should seek out experienced chimney repair specialists who understand the unique challenges of the city's climate and architectural diversity.
Look for professionals who offer a comprehensive range of services, from tuckpointing and masonry repair to chimney rebuilding and relining. By choosing a reliable chimney repair expert, you're investing in the long-term safety and beauty of your home.
Call Cummins Restoration Today
As a homeowner in Toronto, maintaining the elegance and safety of your property is paramount. Chimney repair is not just about restoring the visual appeal of your chimney; it's about preserving history, ensuring structural stability, and safeguarding your family's well-being.
Addressing issues such as water damage, structural integrity, and energy efficiency through professional chimney repair enhances your home's value. It grants you peace of mind in the city's diverse climate. Take the proactive step of investing in chimney repair today to enjoy a safe, beautiful, and enduring chimney for years to come. Call us today.