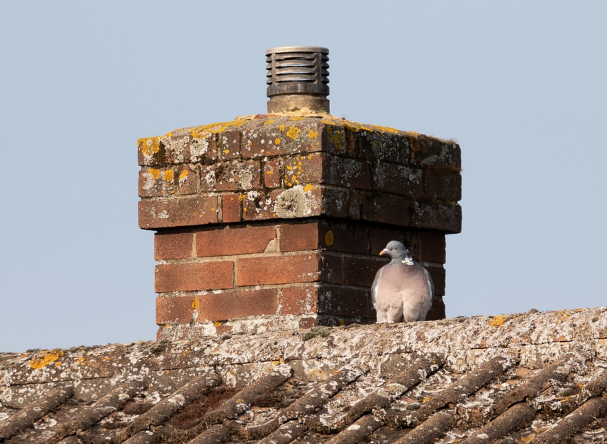 Does your chimney need professional repair? You can't always tell just by looking. Sometimes the chimney has serious problems like damaged mortar joints or a rusted firebox. A damaged chimney can lead to property damage or fire. Letting issues go for a long time can result in structural damage requiring a full replacement. Tuckpointing brick and chimney repair are essential to properly maintain your chimney.
Does My Chimney Need Tuckpointing and Repair?
Sometimes chimney problems are obvious. You might notice that smoke fills up the living room when you light your fireplace. Maybe the chimney clearly leans to one side or pulls away from the house. Can you see clear damage to the mortar? Tuckpointing brick can deal with some of the more minor issues. Watch out for these problems that indicate you need professional tuckpointing and repair:
Watch out for damaged mortar joints. Bricks will be exposed to moisture. This leads to large cracks, especially in harsh winter conditions. The chimney can collapse if the problems are not addressed.
Sometimes bricks fall from your chimney. Spalling bricks indicate that moisture has forced the masonry to fail. The chimney crumbles over time. Deal with this issue when you first notice the problem to prevent costly long-term damage to your home.
Does your fireplace have thin slices of chimney tile piled up near the bottom? Watch for cracked and shaling flue tiles. This problem may result in a house fire that will damage property and endanger lives.
A cracked chimney crown allows moisture to damage the mortar and bricks of your chimney. This might cause shaling and spalling. In areas with cold winters, the constant freezing and thawing of water will cause even more extensive damage.
Believe it or not, if you notice that the wallpaper near your chimney has damage, you might have a chimney problem. Damaged wallpaper often indicates problems with moisture. Be sure to schedule your inspection today to avoid structural damage.
Contact Cummins Restoration for Your Chimney Needs
You need chimney repair you can trust. Call the experts at Cummins Restoration. With decades of experience, our seasoned team will inspect and repair your chimney quickly and professionally. Call our friendly staff today. We will be happy to answer all of your chimney questions. We pride ourselves on excellent customer service. YOU are our priority. Don't delay. Call us now.