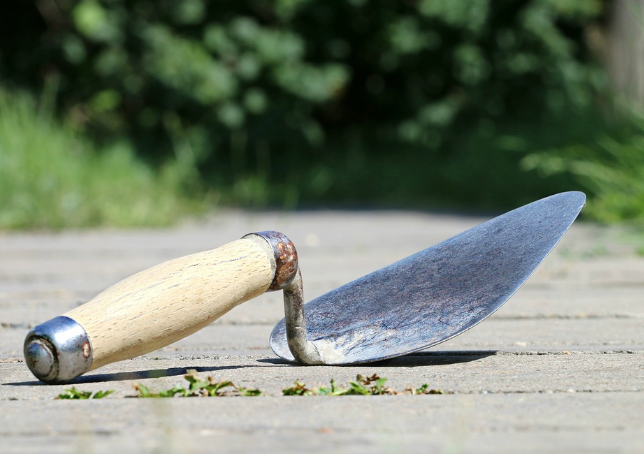 Is your basement floor cracking? Is it time for professional masonry repair? What works — masonry caulk, professional sealing, or do you have a more serious problem on your hands? Most of the time basement floor cracks don't affect structural integrity. However, sometimes a floor crack means that there is moisture coming in, the home is not level, or there are other serious issues.
Hairline Cracks in the Floor
The most common problem you might see are spider web like cracks in your basement floor. Sometimes masonry caulk, a paint job, or a quick visit from the Cummins Restoration team will quickly fix the problem. These superficial cracks depend really on humidity and how much shrinkage has occurred. If you are not sure if the cracks in your floor are serious, call Cummins Restoration to set up an inspection. We will assess what you need for repair.
Wider Cracks
While hairline cracks do not indicate a serious issue, anything wider than that needs to be sealed. This will protect you from soil smells and radon gas. Using a caulking sealant or call a professional for professional sealing. Don't forget to seal the perimeter cracks. This is when the floor actually shrinks away from the walls of your basement.
Ugly Spalling
When the floor begins to get patchy and looks worn, there might be an issue with the original concrete mix. The moisture weakens the top layer. Your floor flakes off. Concrete Resurfacer might help since a regular paint job will not work. New floor installation like carpeting or floating laminate sometimes helps hide an unsightly concrete subfloor. However, you want to make sure that you are not simply covering up a more serious problem.
Heaving Slabs
When the cracks deepen and widen and the actual floor begins to shift you need repair right away. The unleveled floors can become a safety issue and tripping hazard. Additionally, the soil might be shifting underneath your home. You need a reputable Cummins Restoration foundation contractor to assess the damage.
Contact Cummins Restoration today. We will inspect your home and provide you with affordable solutions for your home. Call us today.