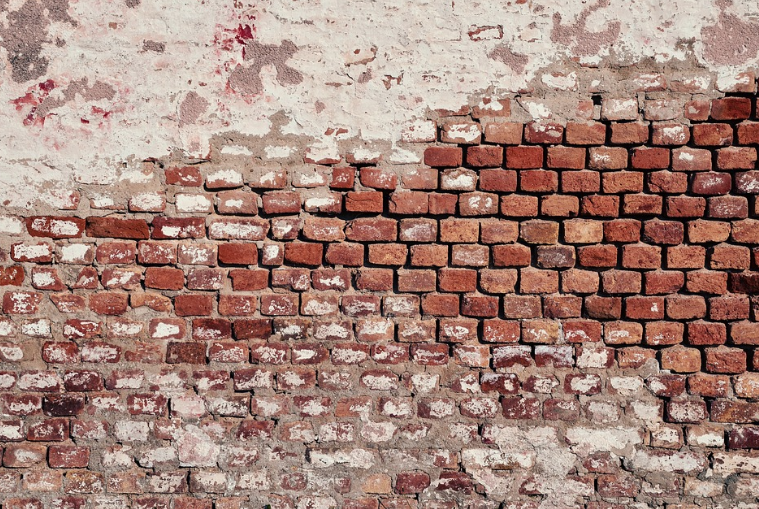 Beautiful brick homes require little maintenance. They provide aesthetic beauty and security. However, sometimes you need chipped brick repair to maintain the look and structural integrity of your home. What are some ways to fix decaying brick? What do you look for? Let's find out.
Crumbling and deteriorating brick is a common issue. However, a simple surface repair will not fix any underlying moisture problem. Chipped brick repair, tuckpointing, and masonry by a professional will ensure that your home maintains structural integrity and its overall elegance.
What Causes Decaying Bricks?
The number one reason that bricks chip and deteriorates over time is moisture. Bricks close to the ground will deteriorate over time due to ongoing splashing and puddling. When a home has poor drainage, water will add further damage to bricks. Mortar turns sandy. Bricks chip, break and crack. In cold climates, frost will break and crumble bricks.
Prevention
If you want to avoid costly repairs and damage, then keep your brick walls dry. Avoid any sort of puddling of water near the foundation. Repair drainage issues. Keep hoses and water sources away from the brick. Inspect the mortar over time. Watch for ground sloping towards the home. This will cause water to move closer to your foundation. Gutter leaks can cause damage. Check downspouts for debris. Essentially, keep your brick walls as dry as possible.
Repair
Have a professional inspect any damage to bricks, walls, and foundation. Remember that simply fixing the bricks aesthetic look will not address serious structural problems. When remortaring, be sure to remove any damaged materials. Check for structural problems. Tuckpointing is a temporary fix for eroding brick. However, tuckpointing only helps the issue on a surface level. Whatever the type of repair, be sure to remove all of the damaged areas. Don't leave any loose mortar between joints. Simple repairs and patching can be done by the handy homeowner. However, most serious issues can be addressed by a professional masonry company.
Call our experienced professionals today. We will help you assess your damaged brick walls and provide you with high-quality repair and installation.