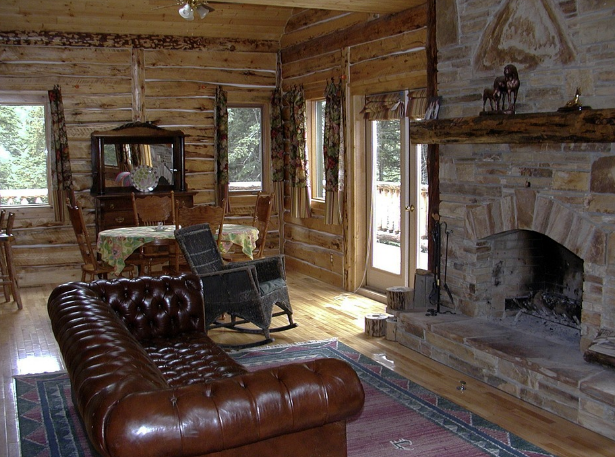 Over time your chimney will require regular maintenance and repair to prevent long-term issues. Most residential chimney repair results from simple cracks. Moisture leaks into the chimney, causing damage to the home. Additionally, smoke and fumes may enter the home, causing a possible fire hazard. Regular maintenance and repair will ensure that you and your family will enjoy your fireplace for main years to come.
Basic Costs
Many factors affect the total cost to fix a fireplace and chimney. The size of the home, amount of damage, and other factors like structural damage or moisture all contribute to the final cost. You have many factors to consider when estimating the residential chimney repair cost. Here are some common repairs and their estimates.
Basic Brick and Mortar Repair – If you have issues with moisture and cracks, you will need chimney repair. The mortar joints contract and expand. This may lead to fire hazards and carbon monoxide problems. The cost for basic repair can be as little as a few hundred dollars and go up to a few thousand dollars for more serious issues.
Moisture Damage – Over time, small problems like a crack can lead to moisture entering through the seals and flashing. This leads to rusty dampers. Expect to pay hundreds of dollars to repair water damage.
Chimney Replacement – In the worst scenarios, you will need to replace your entire chimney. This happens when your chimney has too much structural damage for a basic repair. Expect to pay thousands of dollars for a full chimney demolition and repair.
Crown Repair – Your chimney crown has several functions like keeping birds out of your chimney and preventing precipitation from entering your home. Cold harsh climates can wreak damage on your chimney as the water expands and freezes. A chimney crown repair costs several hundred dollars.
Maintain Your Chimney
At the end of the day, the best way to prevent costlier repair is through regular chimney maintenance and repair. Contact Cummins Restoration for an inspection and consultation. Our experienced staff will be happy to help you. Trust our talented professionals for all your chimney and fireplace repairs. We offer a wide range of services like parging, tuck-point, chimney replacement, and crown repair. Contact us today.