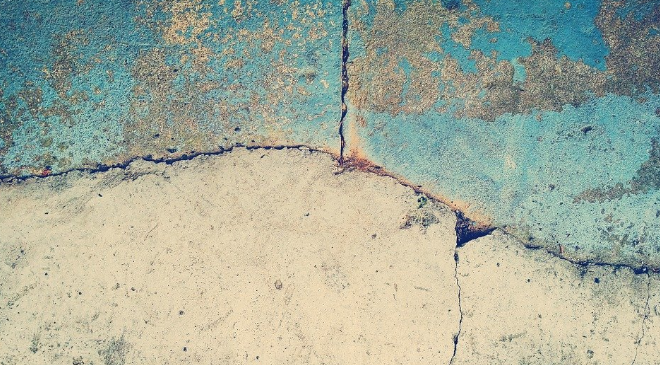 Finding a crack in your foundation can be unnerving. Do you need repair? Or is there extensive damage caused by the crack in foundation slab? When do you need to call a professional? Not all cracks are equal. Some indicate serious damage to the structure of your home.
Vertical Crack Troubles
A vertical crack usually indicates foundations settling over time. A vertical crack in foundation slab needs to be sealed. Usually this is an easier job. Sealing will protect your home from moisture damage. Even a new home can have vertical cracks. A vertical crack is typically up and down or can be slightly diagonal. However, if the crack has more than a 30-degree angle, you have a different issue.
Unlike a vertical crack, diagonal cracks have a 30-70-degree angle. It might be a hairline crack with some variation in width. Sometimes uneven settling causes diagonal cracks. For example, a home built on a hill may have uneven settling. New gutters may address the issue by channeling rainwater away from the foundation. The additional water might cause your home's foundation to shift over time. This crack needs sealing by a professional as there might be additional repair needed.
Horizontal Cracks and Structural Issues
Finally, the horizontal cracks in your home foundation cause the biggest concerns. They indicate problems with structural integrity. Homes with brick or concrete foundations will develop these cracks. Repair the damage as soon as possible. The contractor will need to reinforce your foundation. Professional repair will prevent additional damage and help build up the structural integrity of your home.
Cummins Restoration experts will help you diagnose foundation cracks. With decades of experience, our seasoned staff will gladly answer your questions. We pride ourselves on superior masonry and repair. We offer a wide range of quality services like masonry, parging, brick repair, and tuckpointing. When you need a contractor you can trust, call the team at Cummins Restoration. We will be there to help you. Contact us today.