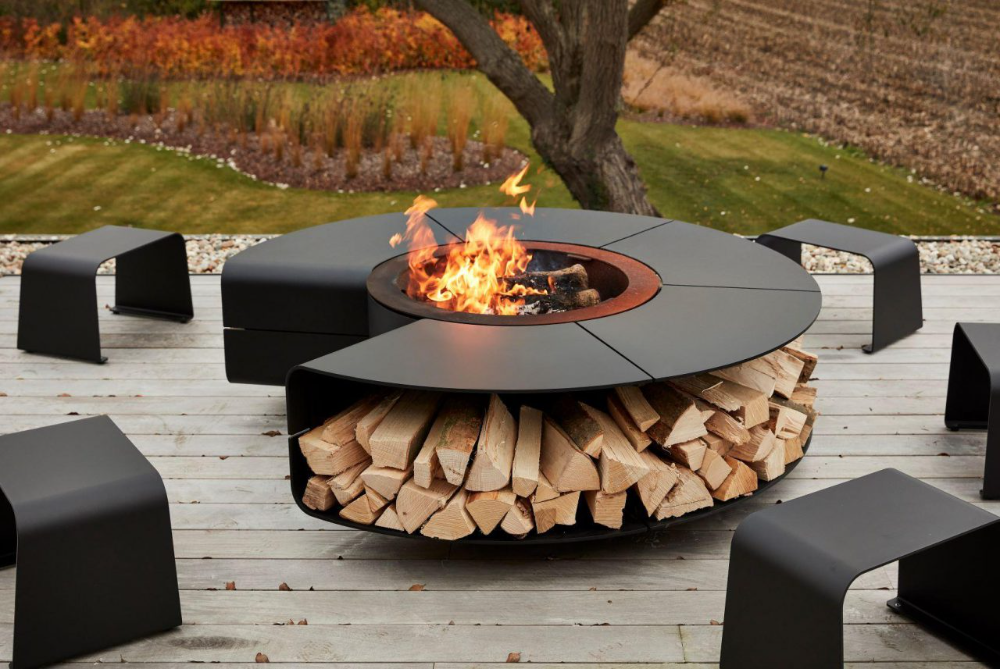 Summer and Fall are right around the corner, which means it's time to trade in the fireplace for your outdoor fire pit! If you want to ensure your fire pit looks and operates great throughout the seasons, it's important to maintain the proper upkeep. Both wood-burning and gas burning fire pits will need regular cleaning. So we have compiled the following list to help you stay on top of your firepit's maintenance!
Have The Proper Tools
Part of maintaining your fire pit includes having the proper tools on hand. We recommend having:
An ash scoop to assist in removing ashes from the bowl.
A long poker for maneuvering logs.
A spark screen that will help reduce charring and improve safety.
A vinyl or other protective fire pit cover for when you are not using it.
Remove Ash and Debris
The first step to cleaning any fire pit will be removing all ash and debris from the bowl. Remember that ash can smolder for hours so be sure the fire is fully completed before removing them. After scooping out the ashes, dump them in a metal can and douse with water.
Is Your Fire Pit Made of Stone?
If your fire pit is made of stone, you will need to make a cleaning solution of 1 part muriatic acid to 9 parts water. After the ash and debris has been removed, scrub the interior with your solution. Rinse with water, and allow the fire pit to dry for a minimum of 48 hours.
Fire Pits Made of Metal or Steel
Similar to stone fire pits, metal and steel fire pits are also extremely durable and easy to maintain. To clean this type of pit, spray with a hose and lightly wipe with a soap and water solution after the ashes and debris have been removed. You can turn the bowl upside down and allow it to air dry for a few hours.
Cleaning A Gas Fire Pit
Gas fire pits are the lowest maintenance option available. However, cleaning the burner and gas lines is still necessary. Simply keep the burners clean to ensure proper flow and regularly check the gas lines for proper operation.
Looking for more tips? Check out our other blog posts!