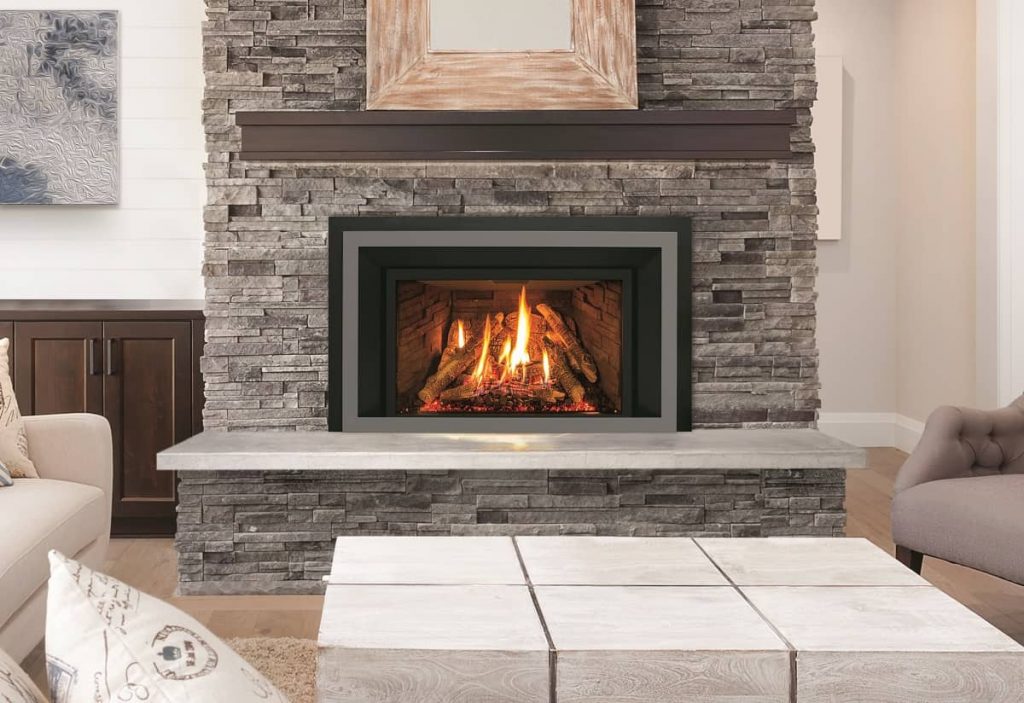 It's the buzz phrase that's on everyone's mind these days: energy efficiency. While energy efficiency and fireplaces have never gone hand in hand (85% of the heat generated from a fireplace escapes through the chimney) modern modifications are allowing homeowners to change that. So if you are looking to supplement some of your heating bills this Winter using your fireplace, you're in luck! Read on to learn how to make your fireplace more energy efficient.
Consider A Top Sealing Damper
Top sealing dampers seal your chimney at – you guessed it – the top! This type of damper creates a tight seal that prevents the warm air inside your home from escaping out of the chimney. It also prevents unwanted debris or animals from entering the flue, and is more durable than commonly found throat dampers.
Insert A Fireback
Cast iron firebacks are an excellent way to get more heat from your fireplace. The fireback is placed along the back wall of the fireplace, adding a touch of aesthetics in addition to returning the heat back into the room. They can also be used in other areas of your home as decoration.
Install A Heater System
A heater system works by circulating fresh air from inside the house into the fireplace. The air is heated by the fire and a blower sends it back into the house. These types of systems are closed, which prevents smoke from entering the house through the blower. Heater systems can easily heat an entire room.
Invest In A Fireplace Insert
Arguably the BEST option for making a more energy efficient fireplace. A fireplace insert is essentially a wood or gas stove that is inserted into the fireplace. These inserts burn fuel more efficiently and provide more heat than a traditional fireplace. While the initial cost of installation can run up to $1,000 – in the long run this system will pay for itself.
Cummins Restorations Inc. have been providing professional chimney repair Toronto and rebuild services to clients across the GTA since 1992. We possess a vast amount of experience and are able to quickly assess a chimney's state before recommending the best course of action. Does your chimney need some TLC before Winter is in full swing? Contact our helpful team today at (416) 992-7965 or cumminsrestoration@rogers.com.