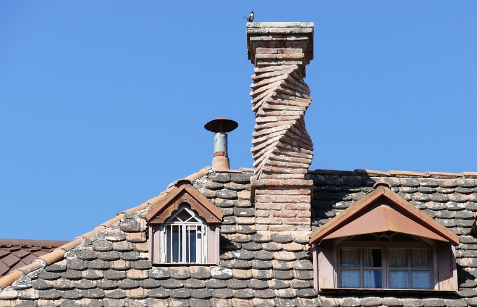 Your chimney and fireplace provide your home with warmth and much-needed comfort. Whether enjoying the family around the cozy fire during the winter or simply heating your home during the cold winter months, you rely on your chimney to provide comfort and safety. Regular maintenance will protect your property and family. Yearly chimney repair and masonry will ensure that your family will enjoy your home for decades to come.
Chimney Cracks
Over time your chimney experiences harsh weather, moisture, precipitation, and high winds. This continues wear leads to damage. When the chimney's walls crack you may experience damaged mortar joints, structural integrity loss, and spalling. Often the constant freezing and thawing of water over the winter leads to these issues. After several years, mortar might wash out, crack, and flake off. Avoid these problems with chimney repair and masonry.
Inspections
The first step to dealing with chimney cracks is setting up an inspection. A professional inspector will be able to tell you what you need to repair your chimney. Minor problems may need just tuckpointing and minor repair. During the professional inspection, the inspector will look over all chimney components, including the fireplace and the chimney cap.
Smaller cracks will be repaired with tuckpointing. Tuckpointing involves replacing failed mortar joints with fresh mortar. The mason may use chisel and hammer and other tools to repair the problem. After cleaning the area they may fill in any cracks with caulk or bonding materials. They might remove broken stones or bricks first.
Professional Masonry
While smaller jobs might be able to be done by the homeowner, most chimney repair work should be done by a professional. Why? Unless you have been trained in masonry repair, it is easy to miss the cause behind the cracks. A quick tuckpointing may take care of aesthetic issues, but the initial problem remains. A professional inspection will help you see how to prevent future damage. If you inspect your chimney each year, you will be able to avoid costly problems in the long-term, especially if you have a newer chimney. Regular maintenance is key.
Prevention
Once you have repaired your damaged chimney, you should waterproof the chimney. Repair and replace the chimney crown, the flashing, and install a chimney cap. All of these steps will prevent further damage in the future. Look out for problem areas like vines crawling around the chimney, which might cause excess damage over time.
Call the masonry specialists at Cummins Restoration for an inspection today. We will help you diagnose what is wrong with your chimney. We offer quality repair and chimney replacement. Cummins Restoration prides ourselves on our excellent customer service and expertise. Our technicians provide the best masonry repair in the region. Contact us today for your first consultation.