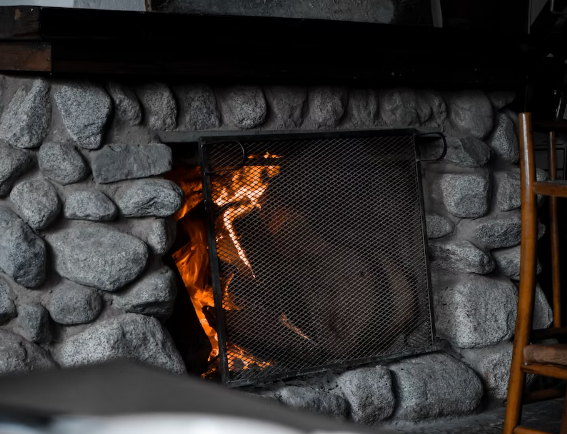 A fireplace and chimney can be a charming and cozy addition to any home, offering warmth and ambiance during the cold months. However, many homeowners don't realize that a neglected or poorly maintained chimney can pose significant dangers. Knowing when masonry and concrete repairs are necessary to ensure your chimney is safe is crucial.
Why Chimney Repairs are Important
Chimneys are designed to safely remove smoke, gases, and combustion byproducts from your home. A well-maintained chimney ensures the proper functioning of your fireplace or wood-burning stove. Neglecting chimney masonry and concrete maintenance can lead to various problems, such as:
Fire Hazards: A dirty or damaged chimney can become a fire hazard. Creosote buildup, a flammable substance that forms when wood is burned, can ignite and cause a chimney fire.
Carbon Monoxide Poisoning: A malfunctioning chimney can allow carbon monoxide, a colorless, odorless gas, to enter your home. Carbon monoxide poisoning can be life-threatening.
Structural Damage: Over time, chimney masonry can deteriorate due to exposure to the elements. This can lead to structural damage, which can be expensive to repair.
Water Damage: Moisture intrusion can weaken the chimney structure and lead to costly repairs. It can also cause mold and mildew problems within your home.
8 Signs Your Chimney Needs Repair
1. Damaged Brickwork or Mortar
The most apparent sign that your chimney needs attention is damaged brickwork or mortar. Cracked, chipped, or missing bricks or crumbling mortar joints can compromise your chimney's structural integrity. Ignoring these issues can lead to further deterioration, potentially making your chimney unsafe.
2. Excessive Creosote Buildup
If you notice a thick, tar-like substance in your chimney, that's creosote. Creosote buildup is a common issue and a significant fire hazard. Regular chimney cleanings can prevent this problem, but if you observe excessive creosote, it's time for a professional chimney sweep.
3. Smoke Inside the House
If you see or smell smoke inside your home when using the fireplace, it's a clear sign of a problem. This could indicate an issue with the chimney's draft, flue, or damper. It can also suggest blockages in the chimney, which need immediate attention to prevent smoke and toxic gases from entering your living space.
4. Water Leaks
Water damage is a common issue for chimneys. Leaks can lead to mold, mildew, and rot, and they can compromise your chimney's structural integrity. If you notice water stains on the ceiling or walls near the chimney, it's time to have a professional inspect and repair the issue.
5. Rust and Corrosion
Rust and corrosion are common in metal chimneys or chimney components. This can weaken the chimney structure and create unsafe conditions. If you see rust, especially on the firebox or damper, it's time to address the issue to prevent further deterioration.
6. Animal Infestations
Birds, squirrels, and other critters can find their way into your chimney and create nests or blockages. If you hear strange noises or notice debris coming down the chimney, it's a sign that you may have unwanted guests. A professional can remove the animals and any obstructions, then repair any damage.
7. Inadequate Draft
If your fireplace doesn't draw smoke upward and out of the chimney efficiently, it can create a smoky and potentially dangerous environment. This issue can be caused by various factors, including an improperly sized flue or issues with the chimney's design.
8. Visible Flue Tile Cracks
Inside your chimney, there are flue tiles that protect the masonry from the corrosive byproducts of combustion. If you see cracks in the flue tiles or pieces of tiles in the firebox, it's a sign that the liner may need repair or replacement to prevent gas and smoke from leaking into your home.
Call Cummins Restorations Today
In conclusion, a chimney is not just a charming addition to your home; it's a vital part of your safety and comfort. Neglecting chimney maintenance can lead to serious issues, including fire hazards, carbon monoxide poisoning, and structural damage. Regular inspections and timely repairs are essential to keep your chimney in top shape.
If you notice any of the above signs, don't hesitate to call a professional chimney technician. They have the knowledge and expertise to assess the condition of your chimney and perform any necessary repairs to ensure your home remains safe and cozy.