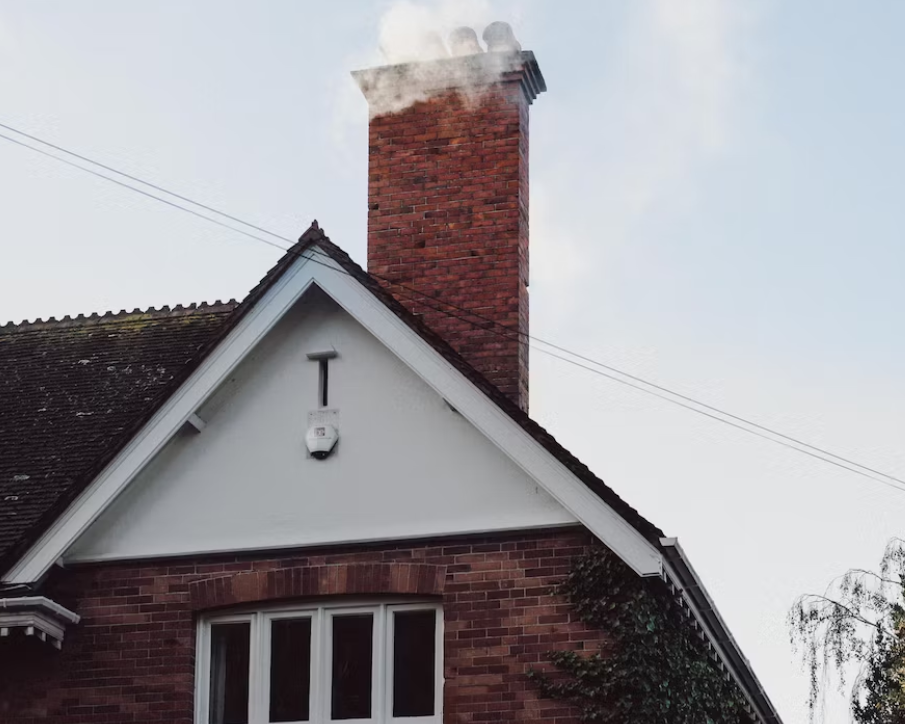 As the leaves begin to change and the temperatures drop, fall is the perfect time to address any chimney issues. Your chimney is a critical component of your home's heating system, and paying attention to its maintenance can lead to costly repairs and safety hazards. If you suspect that you need fireplace and chimney repair, this guide will help you navigate the professional chimney replacement and repair process in Toronto this fall.
Signs of a Failing Chimney
Before delving into the chimney replacement and repair process, it's essential to identify signs of deterioration. Do you need to worry about your fireplace or chimney repair? Here are some common indicators that your chimney may be in trouble:
1. Masonry Damage: Cracks, spalling (chips or chunks falling off), or crumbling bricks or mortar joints are telltale signs of chimney deterioration.
2. Leaking: If you notice water stains on the ceiling or walls near your chimney, it clearly indicates that water is entering your home through the chimney.
3. Rust and Corrosion: Rusty or deteriorating chimney components, such as the chimney cap, damper, or liner, can compromise the chimney's structural integrity.
4. Smoke and Draft Issues: Difficulty starting a fire, excess smoke, or poor draft may signal problems within the chimney system.
5. Efflorescence: White, chalky deposits on the chimney bricks' exterior can indicate water infiltration.
6. Animal Infestations: Chimneys are attractive nesting sites for birds, squirrels, and other critters. Their presence can cause damage and blockages.
The Chimney Replacement and Repair Process
Once you've identified that your chimney needs attention, the next step is to hire a professional for replacement or repair. Here's a step-by-step guide to the process:
1. Chimney Inspection: Start by scheduling a chimney inspection with a certified chimney sweep or a reputable chimney repair company in Toronto. They will assess the extent of the damage and recommend the appropriate course of action.
2. Discuss Options: Discuss your options with the chimney professional based on the inspection findings. They will advise you on whether a chimney repair or replacement is necessary. Minor repairs may suffice in some cases, while severely damaged chimneys may require replacement.
3. Obtain Multiple Quotes: It's a good practice to obtain quotes from multiple chimney professionals to compare prices and services. Be sure to ask about warranties and the estimated timeline for the work.
4. Permits and Regulations: Depending on the project's scope, you may need permits from the City of Toronto. Your chimney professional should know local regulations and handle the permitting process.
5. Chimney Repair: The chimney professional will proceed with the necessary work if repairs are recommended. This may include repointing damaged mortar joints, replacing bricks, fixing flashing, and addressing water damage.
6. Chimney Replacement: In cases where chimney replacement is necessary, the old chimney will be demolished and removed. The new chimney will be constructed using suitable materials, and the chimney cap, liner, and damper will be installed.
7. Cleanup and Inspection: After completing the repair or replacement, the chimney professional will clean up the worksite and conduct a final inspection to ensure everything is in order.
8. Maintenance: Regular chimney maintenance is essential to prevent future issues. Ask your chimney professional for maintenance tips and a recommended schedule for chimney inspections and cleaning.
Choosing the Right Chimney Professional
When hiring a chimney professional in Toronto, consider the following factors:
1. Experience and Certification: Look for professionals with a proven track record and certification from organizations like the Chimney Safety Institute of America (CSIA).
2. References: Ask for references and check online reviews to gauge the quality of their work and customer satisfaction.
3. Insurance: Ensure the chimney professional is adequately insured to protect against accidents and property damage.
4. Written Contract: Always have a written contract that outlines the scope of work, costs, payment schedule, and warranties.
5. Communication: Effective communication is key. Choose a professional who is responsive and willing to answer your questions.
Contact Cummins Restoration Today
Taking care of your chimney this fall is crucial to ensure a warm and safe winter. Whether you need repairs or a complete chimney replacement, entrust the job to qualified professionals in Toronto. With the right team, you can enjoy your home's cozy and worry-free heating season.