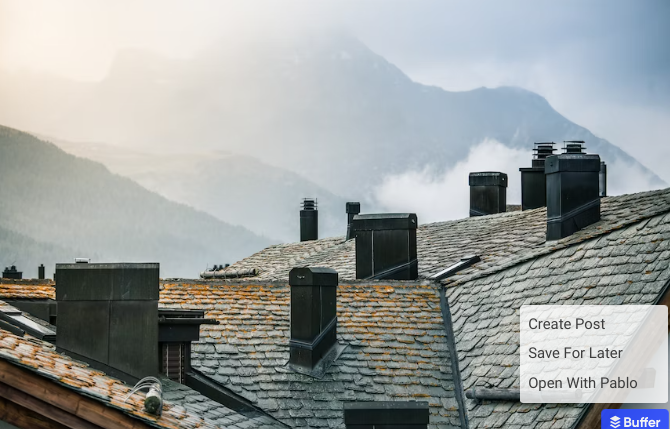 When it comes to enhancing the aesthetic appeal and structural integrity of your home's exterior, parging is a versatile solution that combines visual charm with essential functionality. Parging a chimney refers to applying a thin layer of mortar or cement mixture to the surface of a masonry wall. This technique provides a polished and cohesive appearance, offers protection against the elements, and can significantly improve the longevity of your home's exterior.
Enhancing Aesthetic Appeal
One of the most compelling aspects of parging is its ability to transform the appearance of a building's exterior. Whether your home features brick, concrete, or stone surfaces, parging a chimney can provide a consistent and refined finish that hides imperfections and irregularities.
The application of mortar creates a smooth and even surface, giving the exterior a clean and polished look. Parging can also be customized through various finishes, textures, and colors, allowing you to match or complement your home's architectural style and personal preferences.
Repairing and Protecting Masonry
Beyond aesthetics, parging plays a vital role in maintaining and safeguarding the structural integrity of masonry surfaces. Harsh weather conditions, moisture infiltration, and freeze-thaw cycles can cause deterioration in masonry over time.
Parging acts as a protective barrier, shielding the underlying masonry from water damage and preventing the formation of cracks and fissures. By addressing these vulnerabilities early with parging, you can avoid costly repairs and extend the lifespan of your exterior surfaces.
Creating Insulation and Energy Efficiency
Parging can also contribute to the energy efficiency of your home. When applied to basement walls, parging helps create an additional layer of insulation. This insulation barrier can regulate temperature, reducing heat loss during colder months and preventing excessive heat gain in warmer months.
By enhancing your home's energy efficiency, parging can lead to lower heating and cooling costs and provide a more comfortable living environment.
Boosting Property Value
Investing in parging not only enhances the visual appeal of your home but can also increase its overall value. A well-maintained and aesthetically pleasing exterior is a significant factor in attracting potential buyers and adding curb appeal. A home with a freshly parged exterior exudes a sense of care and attention to detail, which can positively influence the perceived value of the property.
Choosing the Right Parging Professional
While parging might seem straightforward, achieving the perfect balance between visual appeal and structural integrity requires expertise. Hiring a reputable and experienced parging professional is essential to ensure the success of the project.
A skilled parging contractor will assess the condition of your exterior surfaces, recommend suitable materials, and execute the application with precision. Whether considering a fresh application of parging or repairing existing surfaces, a professional's touch guarantees the best results.
Contact Cummins Restoration Today
Parging embodies mortar magic, seamlessly combining visual charm with essential structural benefits. Its ability to transform the look of your home's exterior, protect against the elements, and contribute to energy efficiency makes it a versatile and valuable technique.
Whether you aim to enhance curb appeal, repair masonry surfaces, or increase property value, parging is a reliable solution that offers immediate and long-term advantages. By investing in parging, you're not only elevating the beauty of your home but also fortifying its foundation and ensuring its endurance for years to come. Call us today!