Many homeowners wonder about the benefits of parging concrete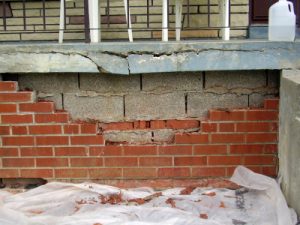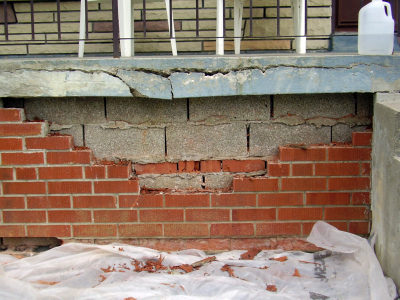 foundations for their homes. There are several important reasons why parging should be considered by every homeowner. More than decorative, adding that extra coat to your walls and the foundation provides extra protection for your home.
A Weather Barrier
For homeowners that live in areas with inclement weather like snow and large amounts of precipitation, that extra coat to your home's foundation walls will help prevent unwanted cracks, damage, and holes caused over the years. While this may seem an additional expense that may not be required by the local building code, homes with exterior insulation really should have that extra protection. Parging concrete foundations will protect the insulation from sunlight and other factors that may cause wear and tear.
Parging protects the most vulnerable parts of your home's exterior. Little cracks and holes in the foundation can easily grow into major problems when not addressed. This can be a large financial burden, not to mention a lead to unnecessary headaches. Sometimes you might not need to repair the entire foundation but simply patch up the affected area.
Aesthetics
The foundation of your home needs the utmost care. Left exposed to the elements, sunlight, and time, imperfections will result. For example, slow wearing away of exposed brick, holes, and cracks. You also might want to hide any imperfections and marks that may have taken place during construction. Parging provides an extra layer that will bring aesthetic beauty to your home. This adds to the home's overall curb-appeal.
There are different types of parging that you might select to suit your home's overall style and decor. Cement parging is pretty easy to work with and may be available in a variety of colors. If you want a durable finish, a little higher end, then try acrylic coating. This mix of cement and liquid acrylic is also available in a wide variety of colors. You can also add texture to further showcase your individual style. Be aware that you might not want to paint over your parging since the watertight finish may lead to deterioration underneath if not properly applied. Additionally, the color may be difficult to remove after application. Speak with your contractor about your concerns about upkeep and maintenance.
Hire a Professional
Protecting your home's foundation from damage caused by water, ice, and snow is very important. Be sure to speak with highly qualified contractors about your concerns. With new home construction, include discussion about your needs for parging to protect your home. When you are purchasing an older home, there might be some obstacles to overcome. In some cases, you might need to replace the previous parging or have to contract for a total removal. Whatever you choose, be sure to speak with your contractor about what would work best to protect your foundation.