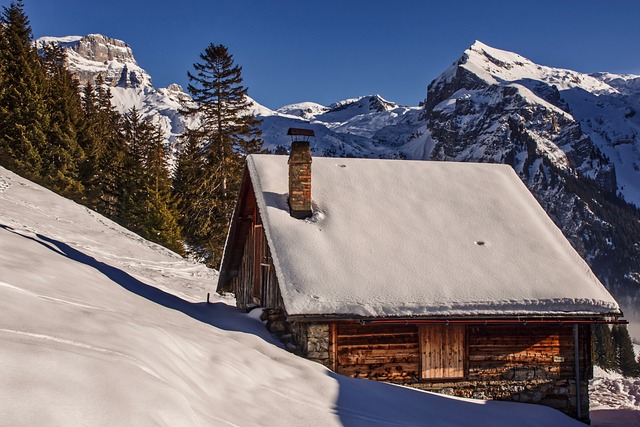 Chimneys are essential to any home with a fireplace, providing warmth, comfort, and a cozy ambiance during the colder months. An updated chimney helps your home value appraisal and home value. However, chimneys can deteriorate over time and require repair to ensure efficient and safe operation. This article will explore expert solutions for reviving your chimney, addressing common issues and providing guidance on efficient repair methods.
1. Chimney Inspection and Assessment:
The first step in reviving your chimney is a comprehensive inspection and assessment. Hiring a professional chimney technician is crucial to ensure a thorough evaluation of your chimney's condition. An old deteriorated chimney can affect your home value appraisal and violate codes. So it's essential to have your chimney regularly assessed.
The technician will examine the exterior and interior of the chimney, checking for cracks, loose bricks, crumbling mortar, or signs of water damage. They will also inspect the chimney liner, cap, flashing, and other components to identify potential issues. This detailed assessment enables accurate diagnosis and appropriate repair recommendations.
2. Masonry Repair and Restoration:
Masonry damage is a common issue with chimneys, especially due to exposure to the elements over time. Cracked or deteriorating mortar joints and damaged bricks can compromise the chimney's structural integrity. To revive your chimney, expert masonry repair and restoration techniques are employed.
Skilled masons will carefully replace damaged mortar with new, matching mortar to ensure a solid bond. They will also repair or replace damaged bricks, restoring the chimney's strength and aesthetics. Additionally, applying a waterproof sealant can protect the masonry from water penetration and further deterioration.
3. Chimney Lining Repair or Replacement:
The chimney liner plays a crucial role in directing smoke and combustion by-products safely out of your home. Over time, liners can deteriorate, crack, or become damaged, compromising their effectiveness and posing safety hazards.
Repairing or replacing the chimney lining is a vital aspect of chimney revival. Chimney technicians will assess the liner's condition and recommend the appropriate course of action. Repair techniques, such as applying a specialized liner sealant or installing a new liner, ensure the efficient operation of your chimney while addressing any safety concerns.
4. Addressing Chimney Leaks:
Water intrusion is common in chimneys, leading to damage and inefficiencies. Reviving your chimney involves identifying and addressing sources of leaks. A professional chimney technician will examine the flashing, which seals the joint between the chimney and the roof, to ensure it is intact and properly installed.
They will also inspect the chimney cap and crown for cracks or deterioration. Repairing or replacing faulty components and applying appropriate waterproofing measures, such as chimney caps and crown sealants, effectively prevent water from seeping into the chimney and causing further damage.
Call Cummins Restoration Today
Reviving your chimney is essential for maintaining its efficiency, safety, and longevity. Expert solutions ensure optimal performance and functionality, including thorough inspections, masonry repair and restoration, chimney lining repair or replacement, and addressing chimney leaks.
By hiring a professional chimney technician, you can trust in their expertise to diagnose issues accurately and employ the necessary repairs and preventive measures. Taking the necessary steps to revive your chimney enhances its appearance and ensures that you can enjoy the warmth and comfort of a well-functioning fireplace for years to come. Contact us today!