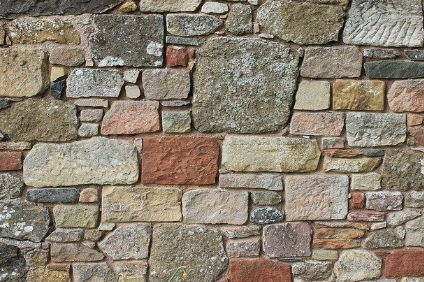 What are the basics of modern masonry? From stone, mortar, masonry, paint, and brick, learn what you need to know as a homeowner. Things all types of masonry have is that they are heavy, rigid, and often crack. Masonry requires stable, strong soil. In places that have severe cold weather, the expansion of ice can heave a home or building.
Footings
Your masonry walls rest on footings, a durable concrete structure. These footings help spread out the masonry over a large area. This prevents sinking and cracking. They are integral to supporting the weight of the building. Cracks in masonry paint may indicate failure or structural damage.
Concrete Basics
Contractors use concrete for a variety of construction needs. Concrete has sand, Portland cement, and gravel. What is Portland Cement? It is a combination of limestone and clay. The cement is fired at high temperatures. At that point the mixture is ground to a powder. The contractor adds water to the mixture on-site.
How long does it take for concrete to harden? Usually concrete needs a full month to harden 100%. However, you can walk on it after a day. Some additives will help strengthen the concrete, reducing chances of cracking. Retarders prevent the cement from settling much too quickly. An accelerator is more suitable for cold months when you need the concrete to settle fast.
Professionals at Cummins Restoration use a fully loaded truck to mix the concrete. Smaller jobs may have only pre-mixed bags. Traditional mortar uses lime. Lime makes the mortar sticker. This helps the mortar keep to the bricks and blocks. Additives help make the material work more effectively.
Professional masonry guarantees the most durability and high performance. Large jobs require heavy equipment, experience, and specialized tours. Whether you need your chimney restored, need tuckpointing, an inspection, or masonry repair, call the seasoned contractors at Cummins Restoration. Our friendly staff will be happy to talk with you.
We pride ourselves on superior workmanship and excellent customer service. When you need dependable masonry now, contact Cummins Restoration. Our customer is our number one priority.