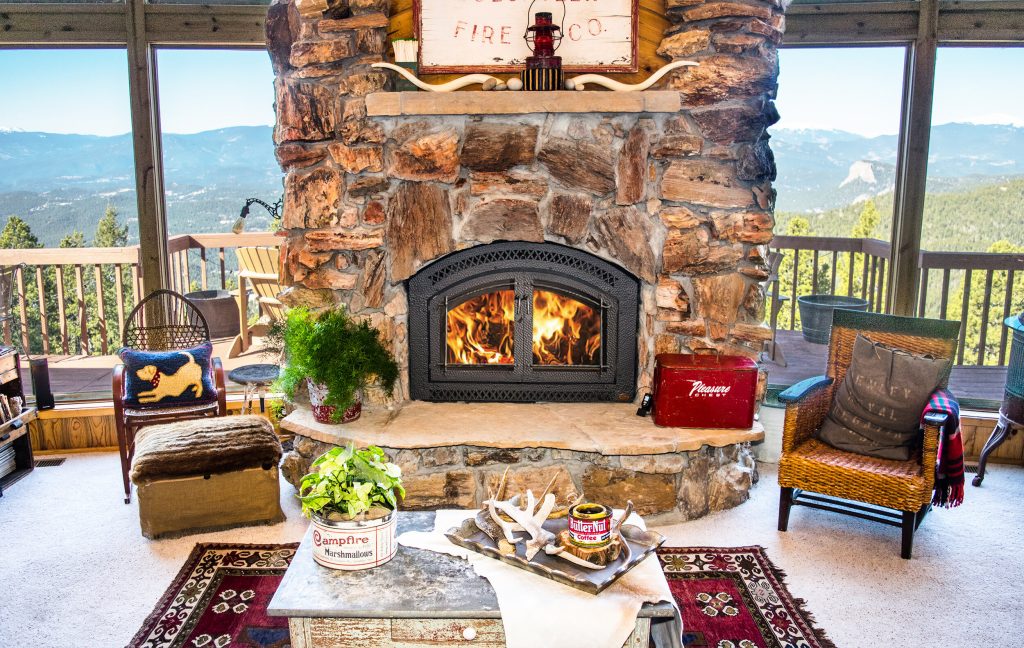 Despite their common occurrence, chimney fires are completely preventable. Failure to regularly inspect, repair, and clean a chimney directly causes malfunctions or leads to dangerous build-up which can cause thousands of dollars of damage, or in severe cases result in death. Luckily, there are many proactive steps homeowners can take to prevent this from happening in their home. Read on for our 4 tips for preventing chimney fires!
Take Steps To Minimize Creosote Buildup
Creosote is the main culprit of chimney fires. This highly flammable substance coats chimney walls when by-products of a fire condense as they move from the hot fireplace into the cooler chimney. Thick creosote buildup combined with a high temperature in the chimney flue can catch fire – and that fire can quickly spread. To minimize creosote build-up, only burn seasoned hardwood that has dried for at least six months and contains a moisture content of no more than 20 percent.
Schedule An Annual Chimney Inspection
Many of the damages that lead to chimney fires, such as a cracked flue liner, aren't visible to the untrained eye. This is why it is critical to have an experienced and professional Chimney Sweep inspect your fireplace, chimney, and venting system at least once per year. The chimney sweep will not only identify any damages, but also clear out soot, creosote, and other obstructions such as bird nests.
Clean Your Chimney After A Certain Amount Of Build-up
If you scratch a finger against a chimney wall and uncover at least one-eighth of an inch of build-up, it's time for a cleaning. A professional chimney cleaning typically includes a sweep along the outside of the chimney as well as the firebox, the smoke shelf, the smoke chamber, the flue, and the flue liner.
Invest In A Chimney Cap
Leaves and animal nests inside a flue can quickly fuel a chimney fire when touched by loose embers from a fire. A chimney cap on the crown around the outside opening of the flue will keep debris and critters out. The cap will also prevent "back puffing," whereby escaped smoke from a fire re-enters the chimney and then the home. Caps also prevent acidic rainwater from entering and corroding the chimney. 
We hope these tips for preventing a chimney fire put your mind at ease! If you learned of any masonry damage during your last chimney sweep, don't hesitate to get in touch with our amazing team today at (416) 992-7965 or cumminsrestoration@rogers.com.