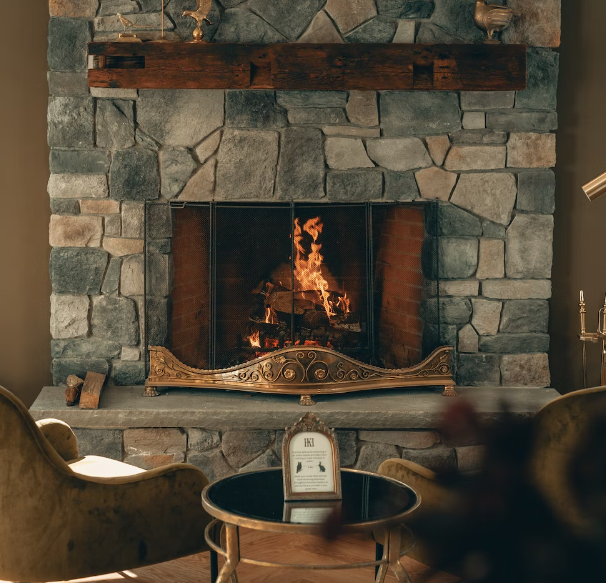 As winter approaches and the temperature drops, now is the perfect time to dream about warming up your home with a stunning, luxurious fireplace. Adding a new fireplace and chimney is a serious investment and focal point that can increase your property value and become a beloved spot for family gathering. When done well with the right contractors and professional masonry tools and expertise, it can be the starring element of your space.
Beat the Winter Chills
If you live in a chilly climate like Toronto, a stone fireplace's functionality goes way beyond aesthetics. Combating winter drafts and boosting heat when power is knocked out are key practical benefits. Plus, it sets the scene for true cozy ambiance that electric heating just can't provide. Professionals can create a gorgeous fireplace with their expert skills, professional masonry tools, and artistry.
When considering a new fireplace, it's worth investing in quality materials and professional installation. This is an opportunity to get the luxury look, feel and functionality you desire for years.
Select the Perfect Fuel Source
The fuel source you choose impacts cost, heat output and design. Opt for traditional wood burning, convenient gas, or cleanly electric? Wood provides unmatched aroma and charm but requires more maintenance. Gas fireplaces ignite quickly at the flick of a switch, while electric models eliminate the need for venting and gas lines. Consult with a reputable fireplace company to determine which option best suits your lifestyle and space.
Focus on High-End Materials
Avoid basic brick and stone when selecting your fireplace design. Instead, opt for upscale and unusual natural materials like marble, travertine, exotic granite and smooth quartzite. Metals like brass, copper, stainless steel or bronze lend contemporary appeal. For a linear look, install metal rods or a sleek glass guard. Custom tile designs make a statement. Don't forget the mantel – pick hardwoods, thick slabs of weathered wood or understated concrete.
Seek Out Special Features
Today's luxury fireplaces go beyond providing simple flame ambiance. Look for special technology that maximizes efficiency and views of the fire. Opt for remote controls, double-sided see-thru models and programmable thermostats. Select fireplaces with variable speed fans to circulate warm air into the room. Powered exterior vents eliminate drafting. Splurge on a fireplace with glowing media beds and flame effects behind glass for a clean, contemporary look.
Install Proper Venting
Venting requirements depend on the fireplace fuel type. Wood burning fireplaces need a properly installed chimney to vent smoke outdoors safely. New chimney installations must maintain distance from trees and overhead obstructions. Gas fireplaces may require venting directly through an exterior wall. Electric models use no venting but must be inspected for proximity to anything flammable.
Upgrade the Surroundings
It's not just about the fireplace itself. Upgrading and customizing the surrounding space contributes to a luxe feel. Add built-in cabinetry and shelving flanking the fireplace for a polished look. Opt for a custom raised hearth made from slab stone, marble or granite. Install recessed lighting on dimmers above the mantel to provide a soft glow. Extend the opulence through subtle details like elegant trimwork.
View it as an Investment
On average, a new fireplace and chimney installation costs between $6,000 to $12,000. Luxury custom designs can extend beyond $15,000. While not inexpensive, this major upgrade will immediately increase property value by significantly more than the cost. A high-end fireplace also delivers returns in energy savings and overall home comfort. If done right, it's an investment that will pay dividends for decades to come.
This winter, make your Toronto house feel like a relaxing oasis by creating a showstopping fireplace. Carefully choose materials, design elements and expert help to construct your ideal refuge from the cold. A new luxury fireplace and chimney will make any space feel warm, welcoming and simply exceptional. Contact Cummins Restoration today.