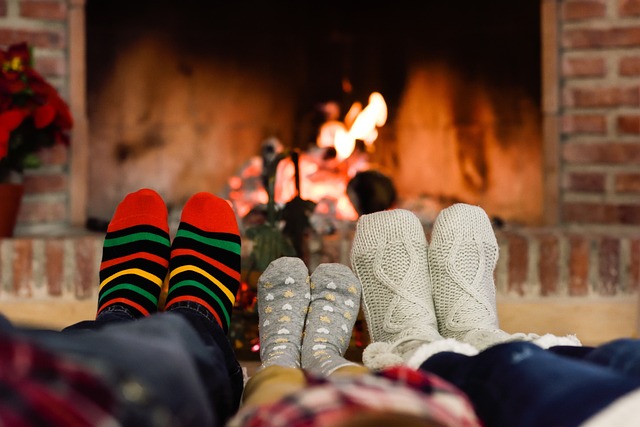 When creating a warm and inviting atmosphere in our homes, few things can compare to the charm and coziness of fireplaces for the living room. With advancements in design and technology, fireplaces have evolved beyond the traditional wood-burning hearths. Explore the three types of fireplaces that can enhance the ambiance of any living space
Wood-Burning Fireplaces
The classic wood-burning fireplace holds a special place in our hearts, evoking nostalgia and providing a timeless sense of comfort. Typically built with bricks or stones, these fireplaces feature a chimney and require a steady wood supply to fuel the fire. The crackling of the logs and the smell of burning wood add to the overall experience, creating a rustic and natural ambiance for fireplaces for the living room.
While wood-burning fireplaces require regular maintenance, such as cleaning ashes and ensuring proper ventilation, they offer the authenticity and traditional charm many homeowners seek. They provide excellent heat output and can be enjoyed during power outages, making them reliable sources of warmth.
Gas Fireplaces
For those seeking convenience and efficiency, gas fireplaces have gained popularity in recent years. These fireplaces operate using either natural gas or propane and are designed to mimic the look and feel of a traditional wood-burning fireplace. They offer instant ignition and precise temperature control, allowing users to adjust the flame and heat output to their liking.
Gas fireplaces come in various styles, including inserts that can be installed within existing fireplaces or freestanding units that can be placed anywhere in the room. Unlike wood-burning fireplaces, they do not require regular fueling or cleaning, making them a low-maintenance option. They also eliminate the need for storing and handling firewood, making them a cleaner and more environmentally friendly alternative.
As we have explored, the three types of fireplaces—wood-burning, gas, and electric—each offer unique benefits and cater to different preferences and needs. Whether you prioritize authenticity, convenience, or versatility, there is a fireplace type that can transform your living space into a cozy sanctuary during chilly evenings. So, sit back, relax, and let the warmth of your preferred fireplace type envelop you in comfort.
Call Cummins Restoration Today
A well-maintained fireplace and chimney adds a certain "old-world" charm to your home while performing a vital function at the same time. It provides ventilation to your property, guiding gases and smoke from a fireplace, furnace, or boiler to the outside world. Being exposed to the elements on a day-to-day basis can take its toll, and as the years pass, it is not uncommon for a chimney's condition to deteriorate to a point where chimney repair in Toronto is required.
Cummins Restorations Inc. has provided professional chimney repair Toronto and rebuilds services to clients across the GTA since 1992. We possess vast experience and can quickly assess a chimney's state before recommending the best course of action. Whether that's a complete rebuild or a simple tuckpointing job, you can always expect an honest assessment from us.