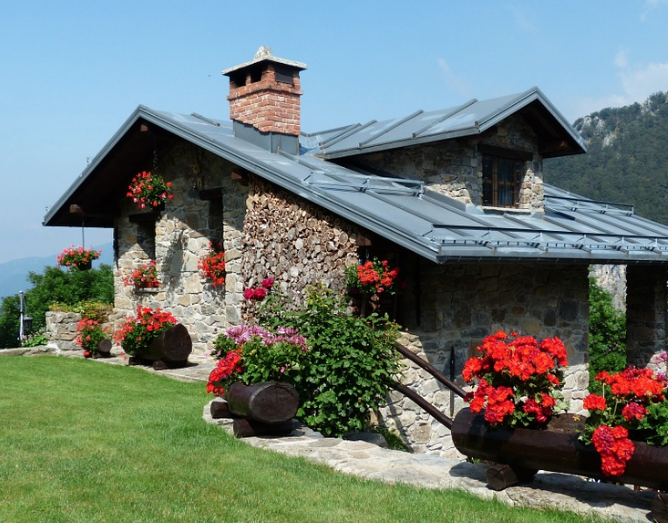 How do you know if your kitchen is leaking? The brick and mortar joints of your chimney remain the most vulnerable. Why? Over time the joints can split and become damaged. Moisture slowly deteriorates your chimney over time. Leaks can cause serious structural issues to the masonry construction. In fact, you might end up having to replace the entire chimney if you don't fix it right away! What causes a leaking chimney?
Faulty Flashing Problems
One key cause of leaky chimneys can be faulty flashing. The chimney flashing prevents debris and rain from affecting your home, negatively impacting your masonry construction. If water gets between the chimney and roof serious damage occurs. The sealant erodes. Water enters your home. Have your flashing repaired and waterproofed to prevent costly damage.
Brick and Mortar Joints
Over time the brick and mortar joints deteriorate. Water gets in. Leaks cause serious damage. The chimney loses structural integrity. Tuckpoint and waterproof your chimney to prevent long-term damage.
Cracked Crowns
Your chimney crown protects your home from unwanted moisture and debris. However, a crack often occurs due to natural shrinkage. When this happens, water goes through the cracks, causing damage. Repair or replace your cracked crown.
Condensation Woes
Sometimes condensation builds up inside your chimney. The moisture leaks through causing damage. Many times gas fireplaces have faulty liners. Moisture builds up. Prevent this problem by having your liner professionally installed.
Have your chimney inspected at least twice a year. If you use the fireplace heavily, you may need additional inspections if you sense there is a problem. An inspection before the fall will ensure that your family can use the fireplace safely this winter. Our professional inspection team at Cummins Restoration will find out exactly why your chimney leaks. We offer a wide range of affordable solutions for every chimney problem. Trust Cummins Restoration to stop your leaky chimney.
Enjoy the comfort and warmth of your fireplace safely this year. Call Cummins Restoration for the best chimney repair in the Greater Toronto Area. If you want decades of professional masonry experience and the best in tuckpointing and chimney repair, call us today. Our friendly staff will be happy to answer your important questions. Contact us now.