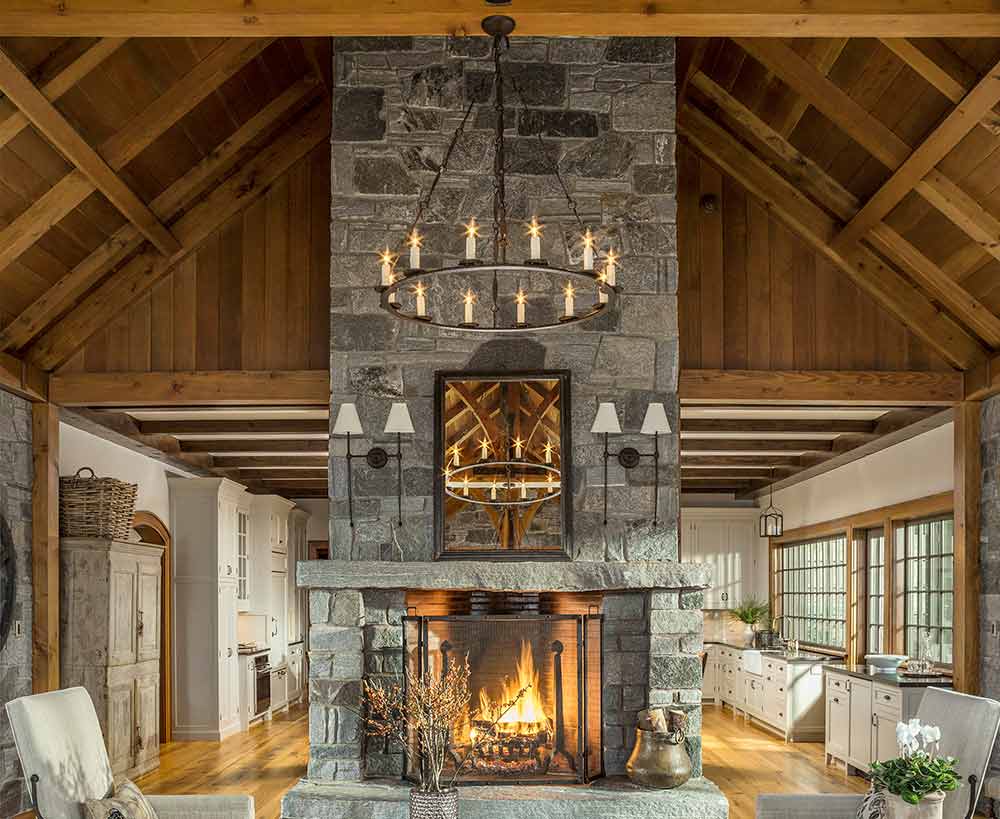 Craving the classic chimney appeal? Most modern homes no longer come with a chimney, which is a shame considering how useful and versatile they are! The good news is that a chimney and fireplace can still be incorporated into most homes, but there are a few caveats you need to keep in mind.
Why Would I Want a Chimney and Fireplace?
Chimneys add style and flair to an existing house, both on the outside and within. Not only are they a great decor item – who doesn't love stockings over the fireplace? – but they can actually contribute to lower heating bills during the winter. After all, wood and gas are far more efficient than electricity.
What About Building Codes?
Before you start fantasizing, you should look into existing building codes for your area to see if it is even possible. Federal, state and local law can all determine how and where you build the chimney and fireplace. Get familiar with your area's building codes to check requirements such as minimum clearances surrounding vent pipes and limits on fireplace emissions.
Are There Different Types of Fireplaces?
There are a few types of fireplaces that you can build. While their aesthetics can be different, overall there are only three types in terms of function: masonry, zero-clearance (also known as prefabricated or manufactured fireplaces), and gas powered fireplaces.
A masonry fireplace is probably the type that immediately springs to mind. This is the "classic" fireplace we think of, and is also the largest and most expensive of the bunch. Zero-clearance fireplaces have fewer frills, but can be built into the wall for a more clean and modern aesthetic. Gas fireplaces can be installed similarly, and unlike traditional wood variants these fireplaces are easier to start and contribute far less pollution. 
How Much Will a New Chimney and Fireplace Cost?
Installing a fireplace and chimney can vary dramatically in price depending on what you want. If you go for a full masonry fireplace, expect to pay at least $7,000. If you cut costs and go for something a little bit less extravagant, you can pull the price down to around $2,000.
Building a new chimney into your house is not only possible, but can improve the value of your home and provide a snazzy conversation piece. Make sure to look at local laws dictating construction before you get started, along with following all the necessary safety procedures. Call Cummins Restorations at (416) 992-7965 for your chimney masonry needs in Toronto today!