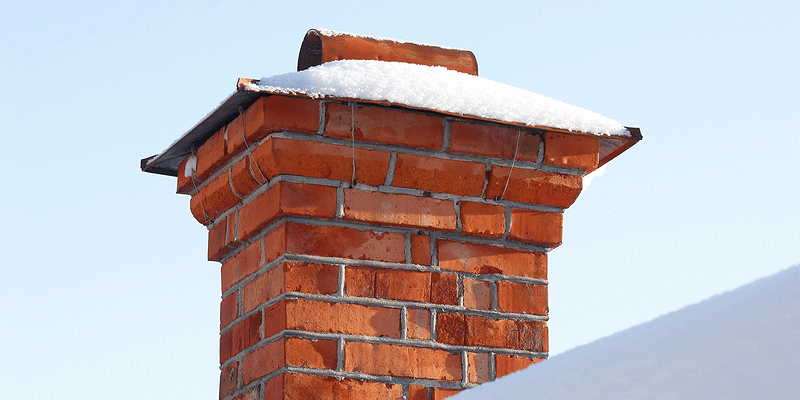 You love those cozy Winter nights by the fire. But what do you do when you notice cracking and crumbling bricks starting to form in your chimney? Not to worry, Cummins Restorations is here to help! You can still safely enjoy those cozy Winter nights, it will just take a bit of work first. In this article we will take a look at what causes bricks to become damaged, and how those chimney bricks can be repaired.
What Causes Damaged Chimney Bricks?
There are several reasons your bricks may be cracking. The most common cause is when moisture has infiltrated the bricks after a cold winter season, leading to hairline cracks throughout the brick. Common areas to see this phenomenon include stone or concrete window sills, or any other area that has connecting mortar joints. Other, and sometimes more serious causes of cracked bricks, include internal or external pressure, thermal expansion, foliage growing through the bricks, or shifts in foundation.
How To Prevent Damaged Chimney Bricks
Like most structural damage, prevention starts at the beginning of the process. If your chimney has been properly constructed and sealed, you can avoid uneven settling and thermal expansion. Tuckpointing, sealing, and bi-annual chimney inspections can help catch and prevent issues before they arrive. We recommend an inspection before and after the Winter fireplace season.
How To Repair Damaged Chimney Bricks
While it may seem productive to fill the cracks yourself, if you do not know the underlying cause of the crack in the first place the damage could continue to expand. Instead, take a look at the damage. Cracks on one or just a few bricks? That's great news! Bricks and mortar can easily be removed and replaced with similar or matching materials that will restore the stability and aesthetics of your structure! Otherwise, you may be looking at a chimney rebuild.
Bricks not only provide durability over many decades, but also add character and charm to your home. So it's important to take care of them! Have you noticed cracking in your bricks? Call Cummins Restorations at (416) 992-7965 for brick repair in Toronto today!