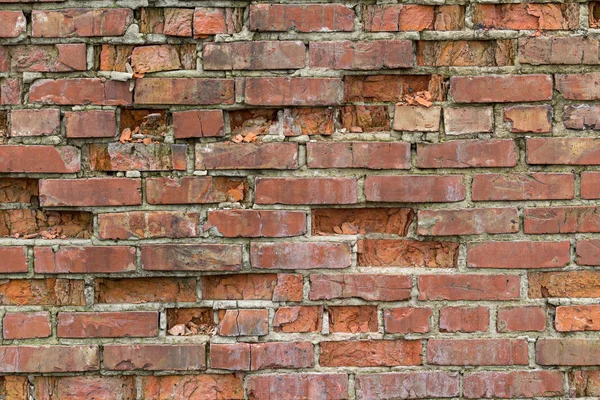 Crumbling bricks? Cummins Restorations is here to help! In this article we will take a closer look at what causes bricks to crumble, if and how damaged bricks can be repaired, and tips for maintaining the longevity of your brick wall, chimney, or home. 
Why Are My Bricks Crumbling?
There are several reasons your bricks may be crumbling. The most common cause is when moisture has infiltrated the bricks after a cold winter season, causing hairline cracks or the appearance that the brick has lost its facing. Common areas to see this phenomenon include areas that have connecting mortar joints, such as windowsills. Other, and sometimes more serious, causes of crumbling bricks include internal or external pressure, thermal expansion, foliage growing through the bricks, or shifts in foundation. 
How To Prevent Crumbling Bricks
Preventing damaged bricks starts at the beginning of the construction process. The foundation should be properly constructed to avoid uneven settling, and connectors and thermal expansion joints should be properly installed. Did your crumbling bricks begin with cracks spanning multiple bricks? If so, the damage may be foundational!
Can Crumbling Bricks Be Replaced?
Luckily, there are a number of ways that bricks can be removed from a wall or similar structure. Drilling a series of holes in the soft clay of the brick will make it easier to chisel the brick out in pieces. However, the mortar will remain left behind, and this material is much harder to remove, although a specialty masonry saw can cut through the brick and mortar. Overall, it's best to contact a Professional for your crumbling bricks so he or she can determine the underlying cause and best way to move forward.
Bricks can provide durability over many decades, while simultaneously adding character and history to a home or building. That's why it's so important to take care of them! Be sure to hire a qualified brick mason with ample experience, proper insurance, and high quality materials to undertake any restorative work on your structure. Have you noticed crumbling bricks? Call Cummins Restorations at (416) 992-7965 for brick repair in Toronto today!