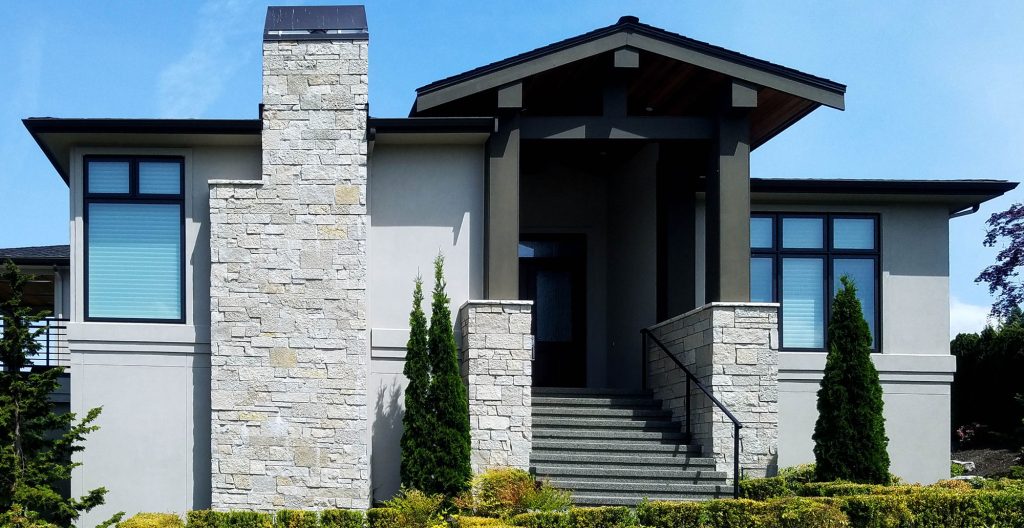 Is there anything better than cozying up in front of a fireplace with your loved ones? But what if you do not have a fireplace in your home? Or perhaps you do have one but it is outdated? Not to worry! Whether you're already the proud owner of a fireplace or are looking to install one, the first step is to choose the right chimney. Here's what you need to know to choose the right chimney for your home.
First, There Are Two Types of Chimneys
Before you can decide on a chimney, you need to know your options! To start, there are two main types of chimneys – masonry or factory built.
Masonry Chimneys: A masonry chimney is what comes to mind when you think of the word "chimney." Masonry chimneys are traditional designs that are made out of bricks, blocks, or stone and mortar. However, the construction of a masonry chimney can vary depending on your preference.
Factory-Built Chimneys: Masonry chimneys are built on-site, but factory-built chimneys are manufactured in a factory and assembled on-site. Most factory-built chimneys are made out of metal that can withstand high temperatures.
Which Chimney is Best For Your Home?
While both types of chimneys serve the same purpose, each type has its own unique advantages. For example, masonry chimneys are durable, often lasting for decades with the proper maintenance. They are also timelessly beautiful and can boost the resale value of your home. However, they can be difficult to build, require heavy materials which need to be considered when adding on to your home, and can be quite expensive. On the other hand, factory built chimneys are less expensive, a bit easier to install, come in a variety of designs, and are slightly more energy efficient. But they do not last nearly as long as masonry  chimneys and require frequent repairs – adding up costs in the long term.
Choose the Right Chimney For Your Home
Having a fireplace can instantly make your home feel warm and welcoming – if you choose the right chimney. Make sure you keep this guide handy so you can select a chimney that perfectly fits your needs and complements your home's design. Call Cummins Restorations at (416) 992-7965 for your chimney masonry needs in Toronto today!