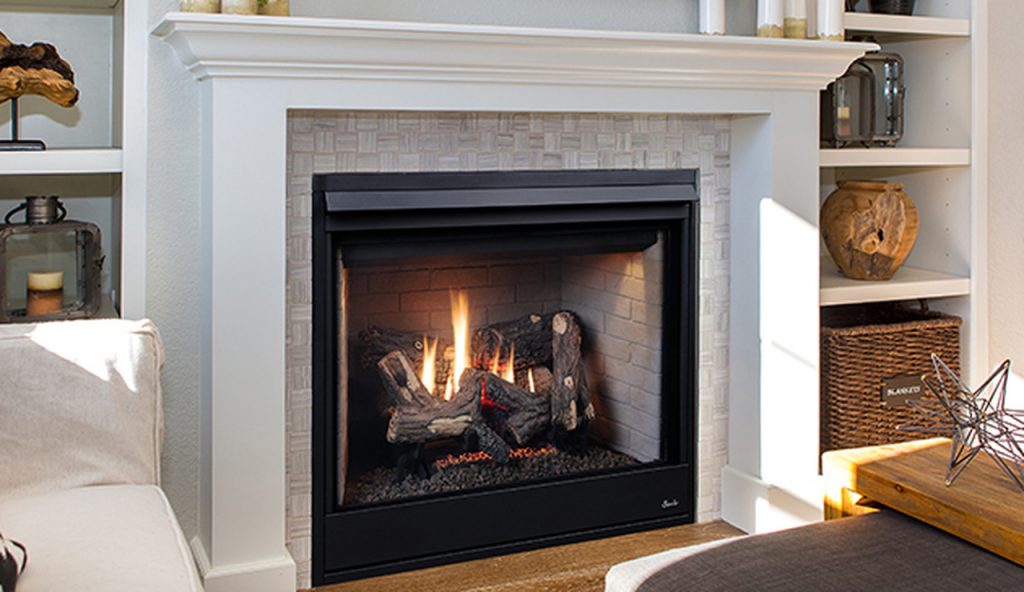 What's that sound? Just the beautiful crackling of wood logs over an open flame! That's right, it's your fireplace. Hard at work providing you with a warm space to gather with family and friends this Winter. But all that hard work comes with the need for recuperation – or as we like to call it, maintenance! It's undeniable that a well used fireplace takes care of you, so in return you must take care of it. Damper, chimney, and all! 
1. Double Check The Mortar And Bricks
While we recommend having a chimney inspection before your first use of the season,  throughout the season you should take the time to observe the mortar and bricks of your chimney. The bricks and mortar joints of your chimney play a crucial role in avoiding water damage inside of your home. However, they begin to crack and crumble over time, allowing this moisture to enter the home and cause damage. Checking these features are in working order is imperative for proper chimney maintenance. Luckily, mortar can be repaired through a technique called tuckpointing!
2. Waterproof The Chimney Stack
If you want to make sure your brick and mortar is protected from moisture, get a waterproofing sealant for your chimney stack. There are plenty of ways to waterproof the rest of your chimney, and all are worth looking into to keep your chimney operating smoothly and safely for years to come.
3. Consider The Switch To A Gas Fireplace
Yes, we know what we said earlier. And while there is something undeniable about that crackling sound, wood burning fireplaces are overall worse for your chimney. Gas logs produce a less harmful smoke than wood burning logs, and are extremely energy efficient. In fact, they have a 92%-99% efficiency rating! And since the majority of the gas is being burned, your chimney experiences less soot accumulation. 
Remember, once fireplace season is in full swing, try to have your chimney swept every 50 uses. Especially if you are still using wood burning logs!
Looking for more chimney maintenance tips? Check out our first article! Should you need help with anything from a chimney sweep to a remodel, contact us today at (416) 992-7965 or cumminsrestoration@rogers.com.