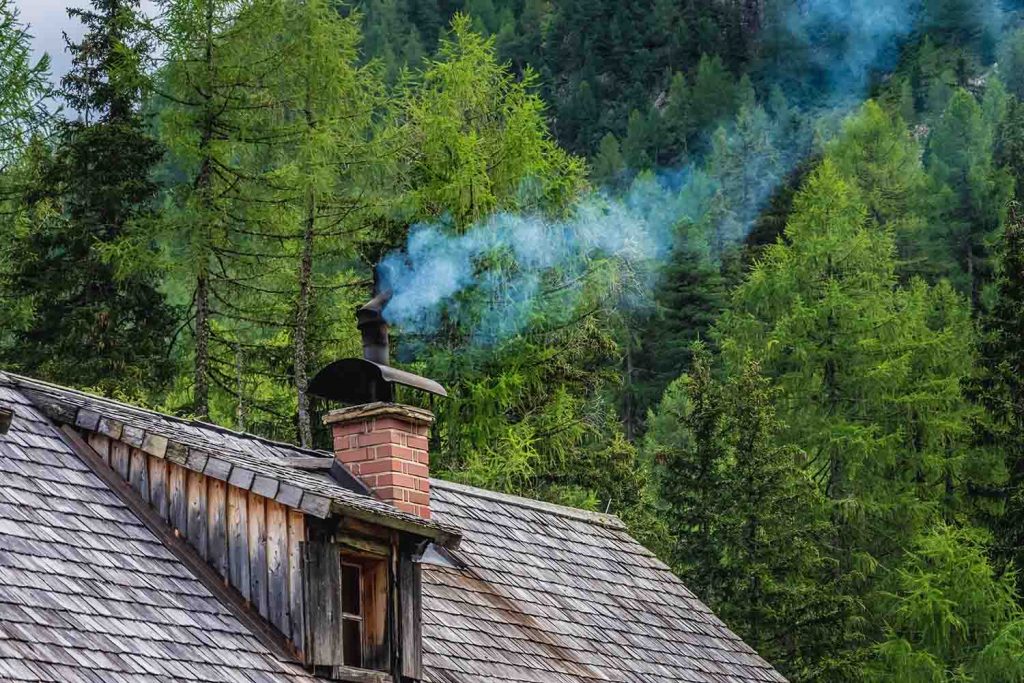 In life, some of the simplest things can end up being the most satisfying. Like sitting in front of a roaring fire on a chilly evening. But fires, fumes, and water damage are the exact opposite of satisfactory. Ensuring your fireplace and chimney are not only well maintained, but also undergo routine inspections, is paramount for enjoying a safe, cozy fire. Why is a chimney inspection so critical?
Fireplace Inspections Can Identify Creosote Buildup
Clean chimneys simply don't catch fire. On the other hand, a chimney filled with build-up is a ticking time bomb. When you use your fireplace, by-products such as smoke, vapor, and unburned wood move from the hot fireplace into the cooler chimney. Here, they condense to form a dark coating called creosote. Since creosote is highly flammable, if the temperature in the flue is high enough, and the creosote layer on chimney walls is thick enough, the creosote can catch fire. Luckily, a technician can identify this buildup and even repair components that promote increased creosote buildup, such as a warped or rotted damper.
Obstructions Can Invite Harmful Vapors Back Into Your Home
Your average storm can deposit twigs, leaves, and other debris into the chimney. Likewise, critters such as birds, squirrels, and raccoons can build nests in chimneys. Any of these obstructions can block the flue and prevent the normal escape of by-products. Unfortunately, these backed up vapors can get pushed back into the home. Potentially exposing you to deadly carbon monoxide. These obstructions can also act as kindling, unexpectedly sparking a fire if they come into contact with loose embers.
Experts See What You May Miss
Many of the vital parts of a chimney are difficult to detect for the average homeowner. A chimney sweep has both the equipment and the knowledge to assess damage for many critical chimney components. Some areas you may not realize are damaged could include the flue liner, crown, and the masonry.

Don't wait until it's too late! Keep your home and family safe with a professional chimney cleaning by a certified chimney sweep once or twice annually. It only takes 45 minutes to an hour to complete and can be scheduled in advance for your convenience. Contact us today at (416) 992-7965 or cumminsrestoration@rogers.com.