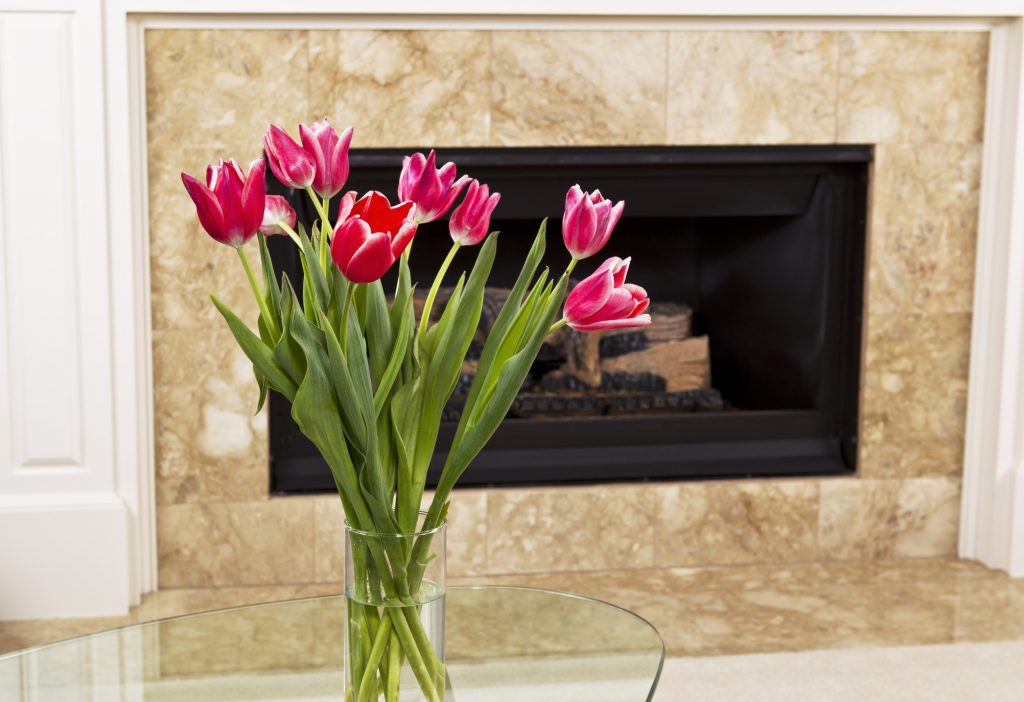 Spring has sprung! Which means it's time to close up your fireplace for the season and head outside. But before you do, it's best to give your fireplace a good ole fashioned Spring Cleaning! We've put together a Spring Cleaning Fireplace Checklist to help you close out the season the right way, and have your fireplace ready for next Fall!
1. Check For Animals And Nests
You aren't the only one looking to escape those blustery temperatures! Small animals may have made a home in your chimney as they escaped the cold. And we all know what Spring brings…some animals may be looking for the best place to bear their young. Remove any nests or debris from trees to avoid blockages and eliminate possible causes of damage for the future.
2. Check for Creosote and Soot Buildup
Creosote is formed every time you use your fireplace. Which could have been a lot this past season! Check for creosote build-up and remove it before shutting up shop for the Summer. If possible, have a Chimney Sweep pass a second look through it prior to calling it done.
3. Have Your Chimney Cleaned By A Professional
Many of the vital parts of a chimney are difficult to detect for the average homeowner. A chimney sweep has both the equipment and the knowledge to assess damage for many critical chimney components. Some areas you may not realize are damaged or in need of replacement/cleaning could include the flue liner, crown, and the masonry. Have your chimney cleaned and inspected by a professional to make sure everything is good to go!
4. Miscellaneous Tasks
Expecting May Showers? Your chimney crown should be checked for cracks, which will allow water to seep in and cause damage. A special sealant can be used to fill small cracks that may have appeared on the exterior of your chimney. Large cracks are detrimental and will need to be handled by a professional. Lastly, be sure to check that your damper fully opens and closes, and that your firebox is free from cracks and rust.
Spring is the perfect time to take care of your annual fireplace and chimney inspection. If you notice any signs of damage during your cleaning and inspection, contact our qualified team of professionals as soon as possible.