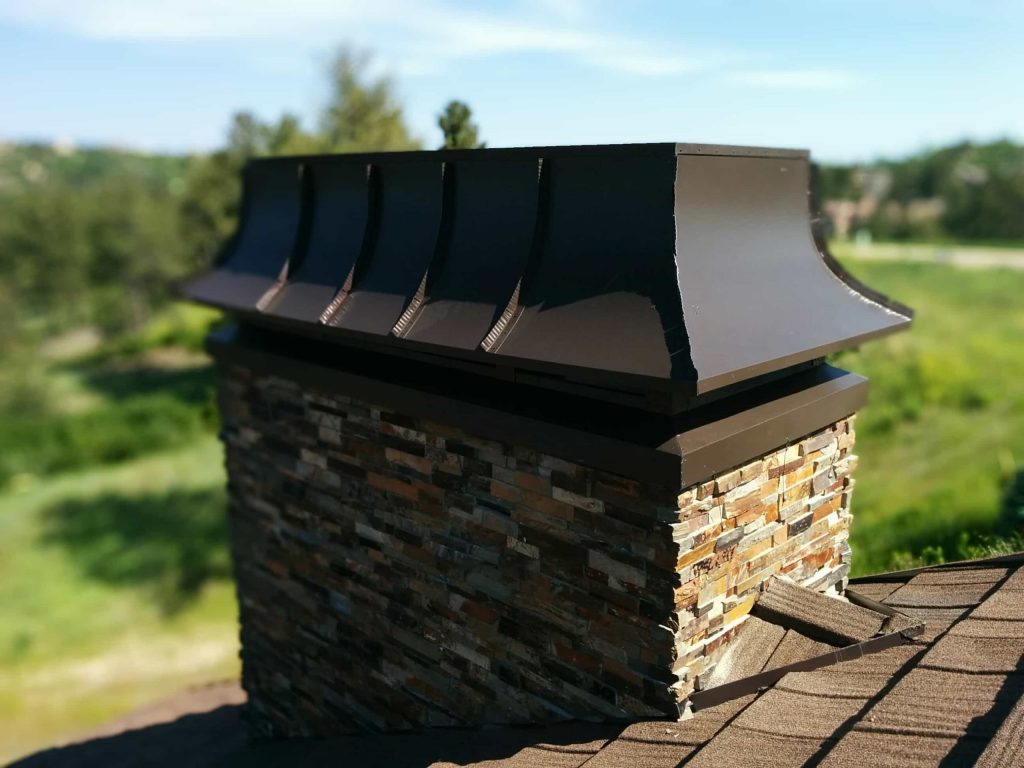 Uh oh, got a leaky chimney? Causes of leaking chimneys can usually be narrowed down to five reasons. If your problem isn't solved after following these tips, your leak is likely coming from a different source than the chimney!
Invest In A Chimney Cover
Without a chimney cover, your chimney is susceptible to rainfall, animals, birds, and other debris. Make sure you have a chimney cover in addition to a strong liner. Have the cover installed or inspected by a professional to ensure the fit is good and go back to enjoying your leak free chimney!
Seal Cracks in the Chimney Crown
The chimney crown is the cement part on top of the chimney. The bricks go up around the tile flue liners, but at the top you need something to stop the elements falling in. Cracks in the chimney crown can occur from shifting of the structure or from shrinkage over time. The solution will depend on the extent of damage. Big cracks may require masonry replacement. Small cracks can most likely be filled and coated to prevent them from becoming bigger.
Ensure You Have A Properly Sized Liner
Gas fumes actually contain a lot of moisture. Chimney liners prevent these fumes from condensing on the inside of the chimney, preventing the fumes from saturating the bricks. If your liner is not well suited to the size of your chimney, you may experience leaking from the inside out.
Proof The Flashing
The flashing is what keeps water from going into the area where the brick structure comes through the roof. Flashing is often aluminum that goes in between a couple bricks and bends to go on top of the roof. Sealing these areas can prevent water from sneaking inside.
Waterproof The Chimney
Using a water proofing material that allows moisture to get out of the bricks is essential to preventing a leaky chimney. If you are wondering when the right time to waterproof your chimney is, try a MAT test. A MAT or Masonry Absorption Test uses a special test tube that attaches to the side of the chimney and records the time it takes for water to be absorbed into the wall. If it's quick, it's probably time to waterproof the chimney!

Leaky Chimney? We can fix that! For more than two decades the masons at Cummins Restoration have been providing the highest quality craftsmanship and service to our clients. If you need masonry assistance for your chimney, don't hesitate to contact us today at (416) 992-7965 or cumminsrestoration@rogers.com.