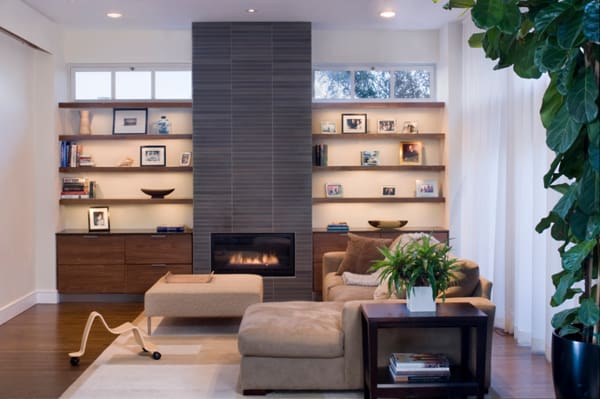 How much do you know about the various parts of your chimney? Believe it or not, chimneys are made of so many various parts that it can actually be hard to keep track!  In order to best maintain and use your chimney, it's important to understand these different components and how they all operate together. Take the chimney flue, for example. What is it, and what purpose does a chimney flue serve?
What Is The Purpose of a Chimney Flue?
Chimneys work hand in hand with fireplaces to bring you those cozy nights by the fire. But in order for a fire to continuously burn, it needs oxygen, fuel, and heat. The fuel and the wood are handled in the fire pit. The oxygen, however, is where the flue comes in. Flues provide the necessary air flow for the fire to burn and ventilate, without filling your home with smoke and other toxic byproducts. The rising heat creates an air current that carries all that heat, smoke, and gas along an upward trajectory and away from your home.
Where Is The Chimney Flue?
Flues can be located inside a chimney or as a separate flue pipe. Wherever your flue is located, the purpose of the chimney flue remains the same. For flues to allow optimum airflow, they should be proportionate in size to the fire system and be equipped with a liner that prevents high heat and toxic fumes from escaping into the home. This liner can be made from metal, clay, or even heat resistant concrete.
Why Are Chimney Flues Important?
Without the flue, your home would be full of toxic byproducts from the fireplace. Flues enhance the safety and performance of both your chimney and your fireplace. They prevent the overheating of combustibles next to the chimney, and they make the chimney more resistant to corrosion.
Now that you know the purpose of a chimney flue, you may want to learn more about the other components of a chimney! Should you have any questions in the meantime, get in touch with our amazing team at (416) 992-7965 or cumminsrestoration@rogers.com.