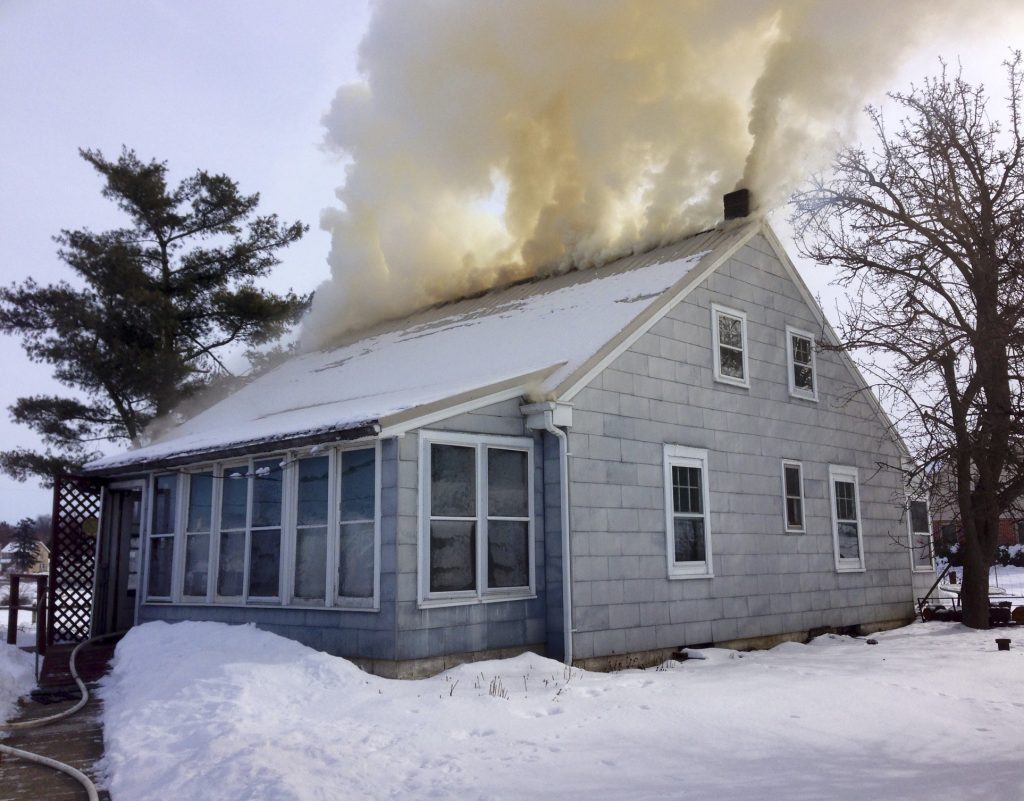 Fireplaces are the perfect place to hang out during the cold, winter months. They are cozy, stylish, and can even add value to your home! However, when your fireplace begins to put on its very own firework show, it can hardly be considered relaxing or safe. Has your chimney began emitting sparks? Read on to find out what to do!
What To Do
Erring on the side of caution is ALWAYS the best choice when it comes to chimney safety. If you see sparks coming out of your chimney, it is safe to assume that you're experiencing a chimney fire. First things first. Call the fire department and make sure that everybody is out of the home. If you feel comfortable, extinguish the existing fire before exiting the home and make sure to leave the damper open.
Once the fire department has handled anything, be sure to schedule a chimney inspection and cleaning immediately. Do not use your fireplace until the inspection and cleaning has been completed.
Why Are Sparks Coming From My Chimney?
While the sparks could have been caused by unseasoned wood, the most likely culprit is a build up of creosote. Creosote is a dangerous by-product of fireplaces that must be removed and cleaned from the chimney to prevent fires. Fires can also be caused by flames coming into contact with debris from animal nests, which is why inspections as well as a chimney cap are so important!
How To Prevent Chimney Fires
We recommend having your chimney inspected and swept annually. This will prevent creosote build up and ensure that your chimney is in a proper state to use each winter. There are also some steps that you can take to stay ahead of fireplace maintenance, such as cleaning your fireplace's interior, getting rid of soot and stains, and implementing safety measures such as installing a CO detector and checking your smoke alarm 's batteries. Additionally, it is important to only burn seasoned, untreated wood that has dried out for at least six months in your fireplace.
Are you interested in a chimney sweep? Contact our helpful team today at (416) 992-7965 or cumminsrestoration@rogers.com.