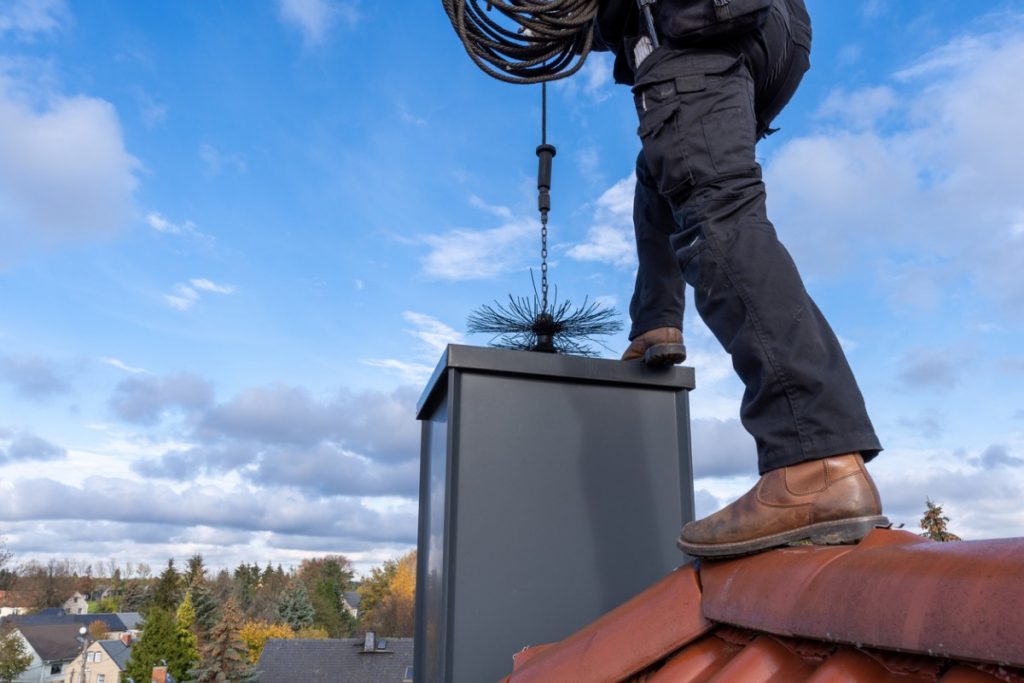 Throughout Canada, countless homeowners depend on the heat from fireplaces to keep their family warm during the winter months. Unfortunately, each year dozens of homeowners also experience billions of dollars in property damages and injuries from failing to recognize the importance of annual chimney maintenance, such as a chimney cleaning by a professional chimney sweep.. So why do chimneys need annual maintenance? Let's break it down.
Keep Your Home and Family Safe
Your fireplace is an area for enjoyment and gathering. Nothing is more important than being able to enjoy this feature while knowing your family and home are safe. Your chimney is a vital ventilation system that allows smoke, toxins and other dangerous fumes to escape the home. A clean chimney means a safer, more efficient fireplace. A clean chimney also means less creosote buildup, which is one of the leading causes of house fires.
More Efficient Home Heating
Nobody wants to sit around a lukewarm fireplace. While posing a huge danger, creosote buildup also decreases your fireplace's efficiency. You will find yourself needing to burn more wood more often to stay warm. An annual chimney cleaning can help keep your fireplace running at it's best.
Less Risk of Carbon Monoxide Poisoning
Throughout the year, small birds, rodents and insects can clog the flue. This prevents toxic fumes from escaping. Since the air has nowhere to go, it will escape back into your home putting you and your family at risk of carbon monoxide poisoning. A professional chimney cleaning by a certified chimney sweep will significantly increase the efficiency of your fireplace, ensuring the warm air stays inside and the dangerous fumes stay outside.
Prevent Costly Chimney Repairs
A wood-burning fireplace creates ash, bits of wood, soot and other byproducts. These byproducts can cover the flue liner, smoke shelf, damper and masonry with dirt, grime and contaminants. Annual chimney maintenance helps to reduce the wear and tear on these components, in effect preventing costly chimney repairs to replace them prematurely. A thorough chimney cleaning can also help uncover minor masonry problems before they develop into larger, more expensive chimney repairs.
Don't wait until it's too late! Keep your home and family safe with a professional chimney cleaning by a certified chimney sweep once or twice annually. It only takes 45 minutes to an hour to complete and can be scheduled in advance for your convenience. Contact us today at (416) 992-7965 or cumminsrestoration@rogers.com.